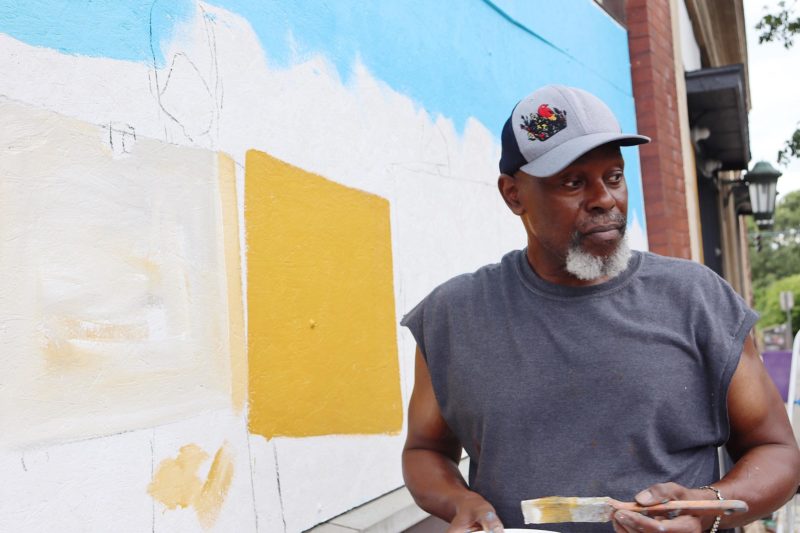 Black Lives Matter Murals: A Conversation
This program takes place via Zoom.
Following the death of George Floyd on May 25, Black Lives Matter protests were organized around the world, including here in Asheville. When a curfew was enacted, businesses like Blue Ridge Public Radio boarded up their street-facing windows and used the opportunity to partner with local artists to voice their support of the movement. Many of these murals have remained around Asheville as visual reminders of this ongoing struggle. Join us for a conversation between David Feingold, general manager and CEO of Blue Ridge Public Radio, and local artist Joseph Pearson, creator of the mural outside BPR, as they discuss their collaboration, Pearson's choice in subject matter, and his greater body of work.
Member Programs
Museum Members
: Although we're temporarily closed to the public, we want you to know that you're still an important part of the Museum family. Each Wednesday at 12:30pm, we're offering special Members-only virtual content. Keep an eye out for a special Member newsletter every Monday until we reopen, where we let you know what virtual program or activity we have planned for you that week! Space is limited; to participate, Museum Members should
email Kristen Boddy, membership & Museum events manager
, or call 828.253.3227 x117.
Contact:

Phone:

828.253.3227