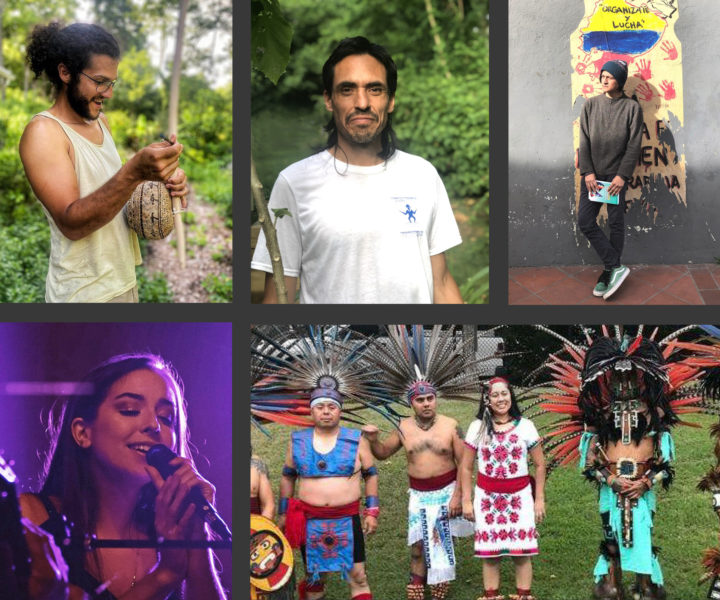 Event Sponsors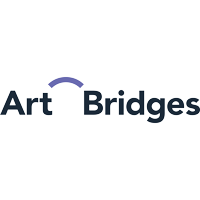 Free Community Event: Border Cantos | Sonic Border
Celebrate current exhibition Border Cantos | Sonic Border with an afternoon of creativity and discovery!
This event features a variety of family-friendly programs both inside the Museum and outdoors on the Plaza. Main events include a live performance by Azteca Chichimeka, a traditional indigenous dance group of the Conchera tradition, and a poetry reading by local writer and poet, Juan Guillermo Sanchez Martinez.
About the Performers
Kassidy Blount 
Kassidy Blount is a singer and multi-instrumentalist from Eastern North Carolina. She attended the University of North Carolina Asheville (UNCA) and graduated with a degree in jazz & contemporary music. When she's not accompanying herself, Kassidy performs original music with her band, Serotina. Kassidy will be performing a collection of songs from the Bossa Nova genre, a Brazilian style of composition that literally translates to "new trend" in Portuguese.
Bossa Nova originated in the late 1950s and was pioneered by Brazilian musicians Antônio Carlos Jobim and João Gilberto. The genre combines the sounds of samba and cool jazz, merging syncopation and unconventional harmonies into popular music. Kassidy will be performing Bossa Nova in a way traditional to the genre, with lyrics in Portuguese and minimalistic accompaniment on the acoustic guitar.
Byron Tenesaca
Byron Tenesaca is a visual artist and bilingual educator residing in Western North Carolina. Born in an ancestral community in the Andes mountain region of Ecuador to a family of basket weavers and agriculturists, Byron's early years were spent learning the reciprocity system that exists between humans and the mountains. At age 11, he immigrated to the Southeast United States to meet and live with his biological mother.
Byron will perform a small dance from his youth and narrate a story entitled Warmi: An Immigration Story. His performance hopes to celebrate the perseverance of immigrant mothers.
Phillip Nogueras
Phillip Nogueras is a musician and instrument maker from Miami, FL. Coming from a mixed background, Phillip pulls his inspiration for how to approach his music making from North and West African, Taino, and European influences. He is also an educator, working with teenagers and adults to express themselves beautifully in their day-to-day lives through the themes of music, storytelling, and dance. He is a practitioner of Capoeira Angola and Afro-Brasilian music.
In addition to his music, Phillip will share his perspectives on music as an ecological flowering, as well as the effects diaspora and colonization have had on his, and others, relationship to place, belonging, and music. There will be an opportunity for audience participation both musically and in conversation around these topics.
Juan Guillermo Sánchez Martínez
Juan Guillermo Sánchez Martínez grew up in Bakatá/Bogotá, Colombian Andes. He dedicates both his creative and scholarly writing to indigenous cultural expressions from Abiayala (the Americas). He coordinates the online publication Siwar Mayu, A River of Hummingbirds. He is also an associate professor of Languages & Literatures and Native American & Indigenous Studies at UNCA. Bejuco is his latest book of poetry (2021).
Juan will perform a reading of one of his many poems that pertain to immigration, identity, and belonging. You can find this poem in our current exhibition Border Cantos | Sonic Border.
Azteca Chichimeka
Azteca Chichimeka is a traditional indigenous Aztec-Chichimeka dance group of the Conchera tradition. For 17 years, the group has created spaces in which the Pre-Columbian Mesoamerican culture is shared through dance, rites, language, song, and food. Part of their mission is to preserve and propel indigenous culture forward and defend the right to indigenous sovereignty and identity.
They have participated in pow wows and other events throughout North Carolina, Kentucky, Virginia, California, Texas, and Florida, where indigenous cultures from the Americas can be fostered and celebrated. Azteca Chichimeka will do a cultural-ritual performance that calls to The Four Directions, The Universe, and The Center of The Earth, in which they will interpret dances from the ancestors that emulate beings from the fauna (the deer and the jaguar), along with the life-giving elements.
Community Events
Community events are offered during the year in conjunction with the Museum's Collection, exhibitions, and other special events. Activities may include performances, guided tours, demonstrations, or hands-on studio projects. Community events are open to all ages and abilities; no reservations required.
For more information, email learn@ashevilleart.org, or call 828.253.3227 x121.
Contact:

Phone:

828.253.3227
Venue:

Address:

2 South Pack Square




Asheville

,

NC

28801

United States

+ Google Map