Event Sponsors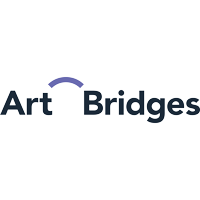 Vantage Points: People, Places, Narratives – VIRTUAL
FEBRUARY 11, 18, 25, MARCH 4, 11 & 18—Thursdays, 6–8pm
In this six-part virtual class, dive into the narrative power of photography! Three professional guest photographers join the Museum's M. Paige Taylor to present their work and to discuss ways to use the medium to express the spirit of a person, place, story, or idea. Class time includes presentations, discussions, group shares, and critiques; individual preparation between classes includes taking photos in response to prompts, short readings, and journaling. Use images from Vantage Points and the Museum's Collection for inspiration. This class is designed for all levels of photographers.
About the photographers
Tema Stauffer's work examines the social, economic, and cultural landscape of American spaces. Her work has been exhibited in New York as well as galleries and institutions nationally and internationally. She is an assistant professor of photography at East Tennessee State University and has previously taught at Concordia University in Montreal, Ramapo College of New Jersey, College of Staten Island, School at the International Center for Photography, William Paterson University, and Tóxico Cultura in Mexico City. She was awarded an AOL 25 for 25 Grant for innovation in the arts in 2010 for her combined work as an artist, curator, and writer. Her most recent series, Upstate, was published in a monograph by Daylight Books in fall 2018 and exhibited at ETSU's Reece Museum, Tracey Morgan Gallery, ilon Art Gallery, and Hudson Hall at the historic Hudson Opera House. The book was nominated for the Unviel'd Photobook Award 2018.
Byron Tenesaca is a visual artist and bilingual art educator living and working in Asheville, NC. His current works use imagery from vernacular photographs found in North Carolina as puzzle pieces to form geometric and organic canvases for sun-printing imagery, symbols, and patterns synonymous with his Andean heritage, thus layering memories, culture, and history from the Andean and Appalachia mountain regions together. Aside from layering multiple exposures, Tenesaca also explores portraiture and surrealistic landscapes in painting and drawing. His work has been exhibited regionally including the Asheville Art Museum; Arrowmont School of Arts & Crafts in Gatlinburg, TN; WCU Fine Art Museum in Cullowhee, NC; Specto Art Space in Bridgewater, VA; and Through This Lens Gallery in Raleigh, NC.
Located in Asheville, NC, Liz Williams has worked as a visual artist for 10 years exploring the line between the real and fantastic elements of life in the South in a variety of media including photography and illustration. Her work ranges from t-shirt designs calling for the dismantling of anti-LGBTQ legislation for Equality NC to portraits of nationally acclaimed musicians to animations of family cats. She is the program manager for the Campaign for Southern Equality's Southern Equality Studios, a project that explores how the arts can be a catalyst and force in achieving lived and legal LGBTQ equality across the South. Through her work with SES, Williams has received the Tzedek Impact Award and Center for Craft's Craft Futures Fund.
M. Paige Taylor has a background in art and photography, earning an undergraduate degree from Bard College (NY) and a graduate degree from the Art Center College of Design (CA). Currently, she teaches online photography courses for the University of New Mexico and is the Asheville Art Museum's learning & engagement assistant. Before joining the Museum's staff, she held positions at 516 ARTS (NM) and the Robert & Frances Fullerton Museum of Art (CA). She is a member of the Society for Photographic Education, and enjoys meeting new people of all ages and engaging them in a thoughtful exploration of art.
Presented in conjunction with Vantage Points: Contemporary Photography from the Whitney Museum of American Art. Generous support for exhibition programming provided by Art Bridges.
Adult Studio
The Museum's studio program for adults offers a core curriculum in drawing, painting, printmaking, and three-dimensional media, and also explores the intersections between them. Local and visiting artists help students of all levels and abilities develop skills in media that reflect techniques and themes featured in the Museum's Collection and special exhibitions. Classes meet for 3–12 weeks, and are designed for anyone interested in exploring specific media in depth; daylong workshops introduce new media or processes. To add your name to our Adult Studio mailing list, click here or call 828.253.3227 x133.
Contact:

Phone:

828.253.3227