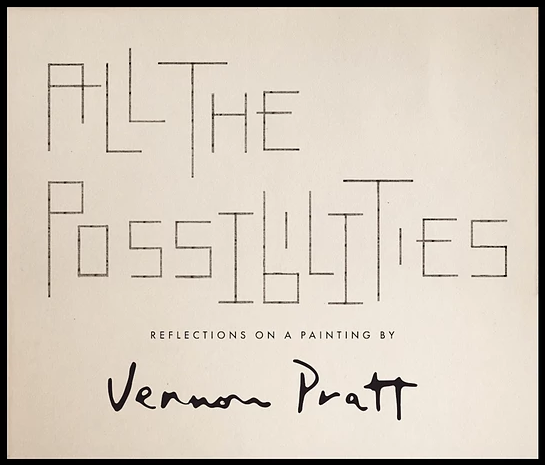 Conversation with the Directors: All the Possibilities: Reflections on a Painting by Vernon Pratt – VIRTUAL
All the Possibilities… Reflections on a Painting by Vernon Pratt is a documentary meditation on North Carolina modernist artist Pratt's over 1,400-square-feet systematic abstraction painting ALL THE POSSIBILITIES OF FILLING IN SIXTEENTHS (65,536), which was completed in 1982 but only recently exhibited for the first time. All the Possibilities… gives viewers a unique experience of Pratt's mesmerizing and massive artwork from the level of the smallest square to the painting as a whole. With a percussive score inspired by the painting's mathematical formulas, All the Possibilities… immerses viewers in Pratt's world of mathematically based abstraction, a symphony in black and white.
Join us for a fascinating conversation with Marsha Gordon and Louis Cherry, co-directors of the documentary film, and William Dodge, director of the Vernon Pratt Project. Members will enjoy a screening of the 16-minute film at the beginning of the program followed by a Q&A with Gordon, Cherry, and Dodge.
Member Programs
Museum Members: You're an important part of the Museum family. On selected Wednesdays at 12:30pm, we're offering Members-only virtual content. Keep an eye out for a special Member newsletter every Monday, where we let you know what virtual program or activity we have planned for you next! Space is limited; Museum Members should click here to register online. For more information, email Kristen Boddy, membership & Museum events manager, or call 828.253.3227 x117.
Generous support for this program is provided by Art Bridges.
Contact:

Phone:

828.253.3227