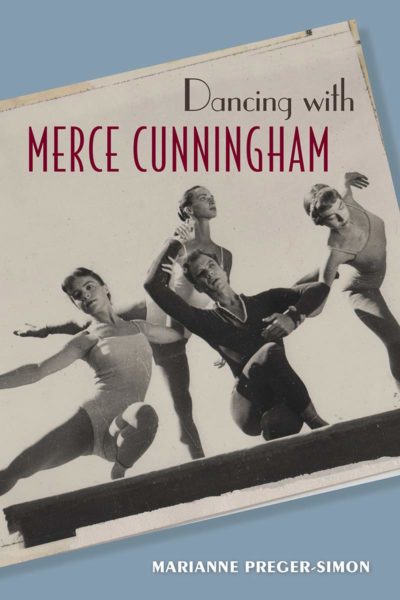 Event Sponsors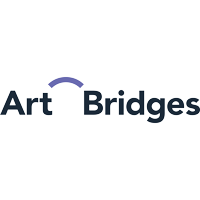 Dancing with Merce Cunningham by Marianne Preger-Simon – VIRTUAL
This buoyant, captivating memoir tells the tale of a talented dancer's lifelong friendship with one of the choreographic geniuses of our time. Preger-Simon's story opens amid the explosion of artistic creativity that followed WWII. While immersed in the vibrant arts scene of postwar Paris during a college year abroad, she was so struck by Cunningham's unconventional dance style that she joined his classes at Black Mountain College and in New York. She soon became an important member of his brand-new dance troupe―and a constant friend.
Through her experiences in the Merce Cunningham Dance Company, Preger-Simon offers a rare account of exactly how Cunningham taught and interacted with his students. She describes the puzzled reactions of audiences to the novel non-narrative choreography of the company's debut performances. She touches on his quicksilver temperament―lamenting his early frustrations with obscurity and the discomfort she suspects he endured in concealing his homosexuality and partnership with composer John Cage―yet she celebrates above all his dependable charm, kindness, and engagement. She also portrays the camaraderie among the company's dancers, designers, and musicians, many of whom would become integral to the avant-garde arts movement, as she tells tales of their adventures touring in a VW Microbus across the US. Finally, reflecting on her connection with Cunningham throughout the latter part of his career, she recalls warm moments that nurtured their enduring bond after she left the dance company and, later, New York. Interspersed with her letters to friends and family, journal entries, and correspondence from Cunningham himself, this memoir is an intimate look at one of the most influential companies in modern American dance and the brilliance of its visionary leader.
Moderated by Hilary Schroeder, assistant curator; planned in conjunction with Reverberations: Exploring Movement in the Collection and Intersections in American Art.
Book + Art
This discussion is a place to exchange ideas about readings that relate to artworks and the art world, and to learn from and about each other. Books are available at Malaprop's Bookstore/Café for a 10% discount. To add your name to our Book + Art mailing list, click here or call 828.253.3227 x121.
Contact:

Phone:

828.253.3227