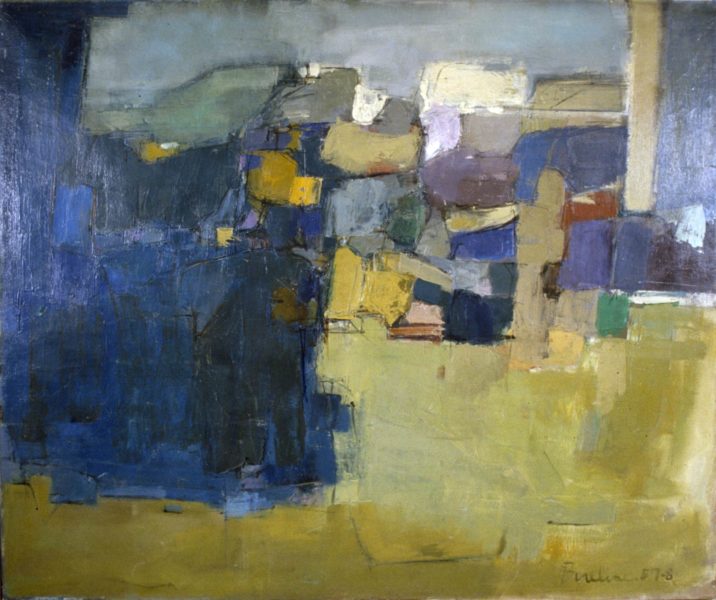 SOLD OUT Delicious Ambiguity: An Uncertainty Workshop for Uncertain Times
This workshop is sold out. To add your name to our waiting list, call 828.253.3227 x122.
Level: All levels (beginner, intermediate, advanced)
Embrace uncertainty and spontaneity! Let your artwork change in mid-course, and create dissonance between the end product and how it began. Instead of documenting a certain concept or subject, play with materials to create abstract images that explore the potential of working reductively to hide and then expose underlying layers using sanding, scraping, and scratching. Experiment with tension, suggestiveness, psychological space, contradiction, and layered meanings that open all manner of possibilities for future work. Work with a variety of media to discover methods and techniques for generating and grappling with ambiguous images that say the unsaid and augment the meaning of the visual experience.
Instructor Pamela Lanza has an MFA from the San Francisco Art Institute. Before relocating to Asheville, she taught at UC Berkeley Extension's Post-Baccalaureate Art Studio program and San Francisco Art Institute for 20 years. Her artwork has been exhibited at the Graduate Theological Union (Berkeley), UNC Asheville, Florida State University, California Institute of Integral Studies, and Stanford University.
Space is limited; click here to register by August 6. Bring a snack/lunch; the Museum will provide drinks. For more information or to register by phone, call 828.253.3227 x122.
Adult Studio
The Museum's studio program for adults offers a core curriculum in drawing, painting, printmaking, and three-dimensional media, and also explores the intersections between them. Local and visiting artists help students of all levels and abilities develop skills in media that reflect techniques and themes featured in the Museum's Collection and special exhibitions. Classes meet for 3–12 weeks, and are designed for anyone interested in exploring specific media in depth; daylong workshops introduce new media or processes. To add your name to our Adult Studio mailing list, click here or call 828.253.3227 x133.
Contact:

Phone:

828.253.3227
Venue:

Address:

175 Biltmore Avenue




Asheville

,

NC

28801

United States