Event Sponsors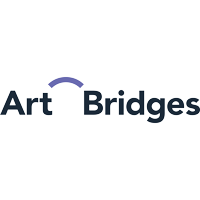 Detroit Institute of Arts – VIRTUAL
This program takes place via Zoom. Space is limited; to register, click here.
Until it's safe to travel together for our popular Art Travels day, overnight, national, and international trips, we're thrilled to launch virtual trips for armchair travelers each first Thursday evening! This month, we travel to the Detroit Institute of Arts (DIA) in Detroit, MI.
Founded in 1885, the DIA covers 658,000 square feet that includes more than 100 galleries. Its collection is among the top six in the US, with more than 65,000 works. A hallmark of the DIA is the diversity of its collection. In addition to outstanding American, European, modern and contemporary, and graphic art, the museum holds significant works of African, Asian, Native American, Oceanic, Islamic, and ancient art. In 2000, the DIA established the General Motors Center for African American Art as a curatorial department in order to broaden the museum's collection of African American art.
For this virtual visit Benjamin Colman, the DIA's associate curator of American art, introduces the museum's history, building, and highlights from the collection. Then, Colman takes us on a virtual tour of Detroit Style: Car Design in the Motor City, 1950–2020, on view at the DIA now. This exhibition highlights the artistry and influence of Detroit car designers working between 1950 and the present day. It brings together 12 coupes and sedans designed across that 70-year period to highlight significant achievements in style and technology. The 12 cars include unique examples of experimental show cars created for display and iconic production models sold to the mass market. Design drawings and photographs allow visitors to imagine the creative and innovative processes that bring a vehicle from the drawing board to the street. A selection of paintings and sculptures highlight the conversation between the American art world and car culture from the 1950s to the present day. Detroit designers have always led the way in car design. The futuristic concept cars, roaring muscle cars, and sleek racers designed in and around the city shape our ideas of what a car can be. Working on paper, in clay, and in metal, their ideas drive American car culture and inform the way we get around every day.
Art Travels
The Museum offers a variety of art excursions domestically and abroad, as well as local and regional day and overnight trips designed to enhance Museum Members' and visitors' experiences with inspiring, contemporary art. Our Art Travels program is very popular, and trips often sell out quickly! If you would like to receive more information about upcoming trips as soon as available, click here to be added to our mailing list or call 828.253.3227 x124.
Contact:

Phone:

828.253.3227