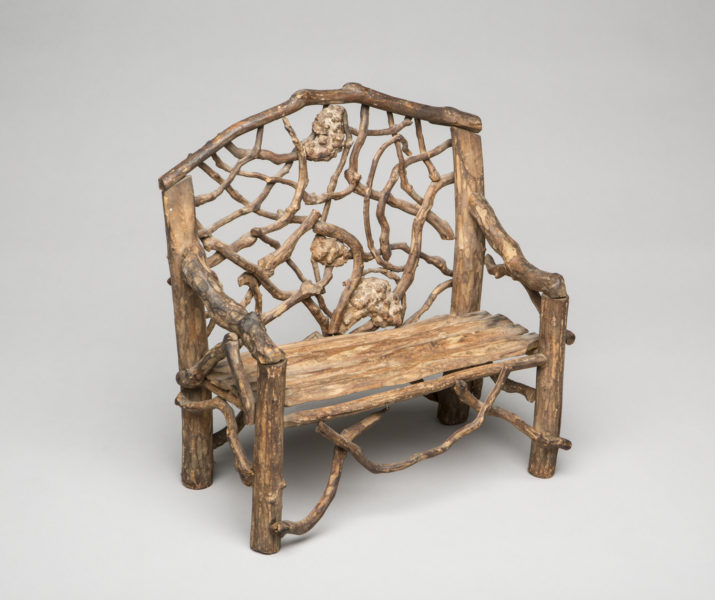 Asheville, Tourism, and the Arts & Crafts Movement
Asheville is brimming with tourists, but it is not a new phenomenon. In 1880, just before the arrival of the Southern Railroad, Asheville's population was 2600; in 1900, it had increased to 14,600; and by 1930, it had exploded to over 50,000. Many of these newcomers had first been tourists drawn to the area by the temperate climate, scenery, and wealth of tourist amenities. Where were these folks staying and dining? What souvenirs and postcards did they take home? And what did they buy for their new homes in this booming town? Join panelists Lynne Poirier-Wilson, Whitney Richardson, and Terry Taylor for a discussion of Asheville during the Arts & Crafts Movement and beyond.
Join us early to explore the new Asheville Art Museum! Our newly reopened and expanded landmark building on Pack Square features the best of American art of the 20th and 21st centuries, with a special look at art of Western North Carolina and Southern Appalachia.
Space is limited; to register now, click here or call 828.253.3227 x122. Pre-sales close 2/22/2020, 12pm; limited tickets may be available at the door.
Presented in partnership with the 33rd National Arts & Crafts Conference at the Omni Grove Park Inn.
About the panelists:
Lynne Poirier-Wilson is a retired museum curator and administrator who worked in museums in eastern Pennsylvania and western New York. She moved to Asheville in 2000 and took a part-time job as a curator at the Museum where she organized exhibitions that explored both art and cultural history. Since her arrival in WNC, she has served on the board of the Swannanoa Valley Museum, chaired the Museum's collections committee, and was president of the Friends of the North Carolina Collection at Pack Library.
Whitney Richardson, the Museum's assistant curator, specializes in craft, decorative arts, and architecture of the 20th and 21st centuries. Most recently she curated 50 Years of WNC Glass and Collecting Craft for the reopening of the Museum, in addition to collaborating on the reinstallation of the SECU Collection Hall. She holds an undergraduate degree in architectural history from Columbia University, and a graduate degree in the history of design & decorative arts from Glasgow University where she wrote a thesis on furniture of the British Arts & Crafts Movement as depicted in fairytale illustrations.
Terry Taylor is as close to a native as one can be without being born in a Buncombe County hospital. His grandparents and parents both hail from the Billy Cove in Candler and the Big Sandy Mush community. After careers in special education and craft-book publishing (as an author and editor), he earned a diploma in jewelry from the Professional Crafts Program at Haywood Community College. His home is in Candler, NC, where he creates work with postcards, metals, and fabric in different studios.
Up for Discussion
Hear from and interact with artists, experts, filmmakers, performing artists, poets, writers, and other special guests.
Contact:

Phone:

828.253.3227
Venue:

Address:

2 South Pack Square




Asheville

,

NC

28801

United States

+ Google Map