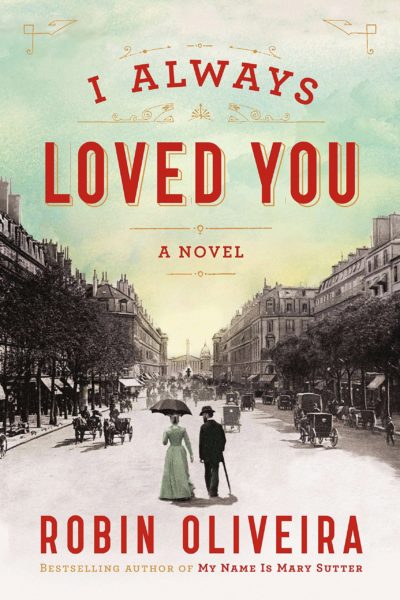 I Always Loved You: A Novel by Robin Oliveira – VIRTUAL
The young Mary Cassatt never thought moving to Paris after the Civil War to be an artist was going to be easy. When, after a decade of work, her submission to the Paris Salon is rejected, Cassatt's fierce determination wavers. Her father is begging her to return to Philadelphia to find a husband before it is too late; her sister Lydia is falling mysteriously ill; and worse, she is beginning to doubt herself. Then one evening a friend introduces her to Edgar Degas, and her life changes forever. Years later she will learn that he had begged for the introduction, but in that moment their meeting seems a miracle. So begins the defining period of her life and the most tempestuous of relationships. In I Always Loved You, Oliveira brilliantly recreates the irresistible world of Belle-Époque Paris, writing with grace and uncommon insight into the passion and foibles of the human heart.
Moderated by Barbara Pressman, touring docent. Presented in conjunction with Across the Atlantic: American Impressionism Through the French Lens and Intersections in American Art.
Book + Art
This discussion is a place to exchange ideas about readings that relate to artworks and the art world, and to learn from and about each other. Books are available at Malaprop's Bookstore/Café for a 10% discount. To add your name to our Book + Art mailing list, click here or call 828.253.3227 x121.
Contact:

Phone:

828.253.3227