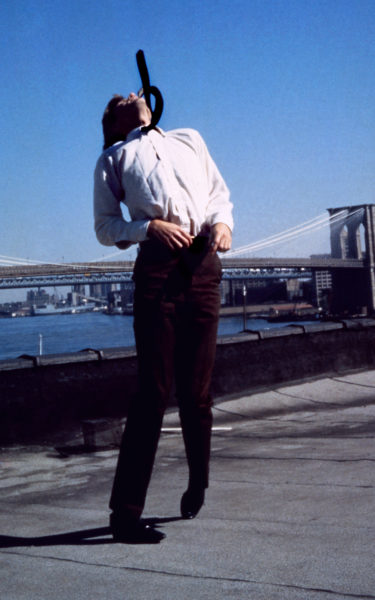 Event Sponsors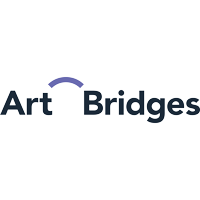 In Conversation: Robert Longo – VIRTUAL
This virtual program takes place via Zoom. Space is limited; to register, click here.
The Museum is thrilled to present a special evening program with Robert Longo, an American artist of international renown whose works are currently on view in Vantage Points and recently in Reverberations. With a 40+ year career as an artist, filmmaker, photographer, and musician, Longo is best known for his detailed photorealistic drawings of jumping figures, sharks, tigers, and guns. For this program, Longo discusses his body of work—including five photographs from his Men in the Cities series on view in Vantage Points—then joins Hilary Schroeder, assistant curator, for a conversation about the narrative power of art and audience Q&A.
Presented in conjunction with Vantage Points: Contemporary Photography from the Whitney Museum of American Art and Intersections in American Art. Generous support for exhibition programming provided by Art Bridges.
About Robert Longo
While Robert Longo has worked in a variety of media—including performance, photography, sculpture, and painting—he is best known for his large-scale, hyper-realistic charcoal drawings that reflect on the construction of symbols of power and authority. Inspired by Carl Jung's notion of the collective unconscious, he explores the effects of living in an image-saturated culture: how we filter, retain, and process the images that bombard us daily. The narrative strength and emotive impact of his works come from the transformation of the intimate practice of drawing into the monumental scale of painting, as well as the meticulous detail he achieves in charcoal.
Longo's works are often drawn from media sources that reflect current affairs and sociopolitical issues including war, protest movements, immigration, and climate change. In parallel, he has created several series that depict "absolutes" at their moment of fulfilment such as bombs exploding, waves crashing, sharks breaching, or roses blooming. He also engages with art history in works he collectively calls Forensic Distance, reinterpreting paintings by the Abstract Expressionists, Rembrandt, Pablo Picasso, and Vincent van Gogh, among others. Since 2015, he has embarked on a series of drawings based on conservation X-rays of masterpieces such as Edouard Manet's A Bar at the Folies-Bergère (1882), seeking the "truth" of an image beyond its surface appearance.
Drawing on the Old Masters' use of chiaroscuro, Longo harnesses light and dark to achieve a dramatic emotional range in his charcoal drawings. The transposition of medium is crucial, as "a photograph is recorded in an instant [but] a drawing takes months to make," altering both the artist's and viewer's relationship to the image. He adapts his technique to reflect the particularities of the source photograph, capturing the pixilation of a telephoto zoom or the sharp edges of a bullet hole in glass. For Longo, this forensic examination of an image allows him to internalize it on a molecular level which, "combined with the medium's inherent intimacy, represents a sincere attempt to slow down the image, to provoke the viewer to consume its full power."
Longo was born in New York, where he lives and works. After graduating from the State University College in Buffalo, he moved to New York with Cindy Sherman in 1977, becoming studio assistant to Vito Acconci and Dennis Oppenheim. That same year, he participated in the five-person show Pictures. It was followed in 1981 by his first solo exhibition, debuting the Men in the Cities drawings that established his early career. His work was shown at documenta, Kassel in 1982 and 1987, the Whitney Biennial in 1983 and 2004, and the Venice Biennale in 1997. He has been the subject of solo exhibitions at the Hall Art Foundation, Derneburg, Germany (2020); Sara Hildén Art Museum, Tampere, Finland (2017); Aldrich Contemporary Art Museum, Ridgefield, CT (2012); Museu Berardo, Lisbon (2010); and Musée d'Art Moderne et d'Art Contemporain, Nice (2009). His works were shown alongside those of Francisco Goya and Sergei Eisenstein in Proof, which travelled from the Garage Museum of Contemporary Art, Moscow (2016) to the Brooklyn Museum, New York (2017) and Deichtorhallen Hamburg (2018).
Up for Discussion
Hear from and interact with artists, experts, filmmakers, performing artists, poets, writers, and other special guests.
Contact:

Phone:

828.253.3227