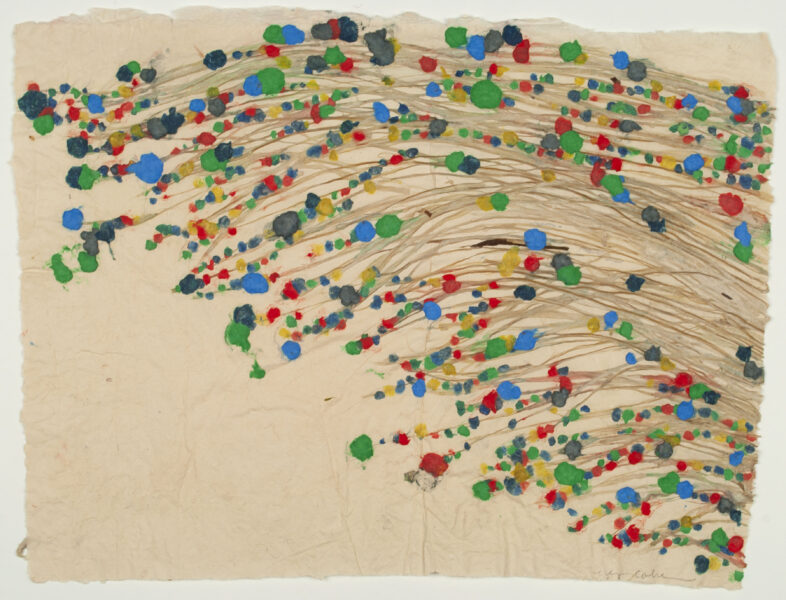 Pulp Potential: Member-Only Reception
All Museum Members are invited to join us for the reception of our new exhibition—Pulp Potential: Works in Handmade Paper.
---
Paper is an essential part of the artmaking process for many artists, serving as the base for drawing, painting, printmaking, and other forms of art. As a substrate, paper can vary in weight, absorbency, color, size, and other aspects. Since industrialization, paper has primarily been produced through mechanical means that allow for consistency and affordability. What happens, then, when an artist chooses to return to the foundations of paper, wherein it is made by hand using pulps, fibers, and dyes that reflect the human element through variations, inconsistencies, flaws, and surprises? Certain artists have sought out these qualities and embraced them, making paper not just a support on which to work, but fully a medium in and of itself.
This exhibition is organized by the Asheville Art Museum and curated by Hilary Schroeder, former assistant curator, with assistance from Alexis Meldrum, curatorial assistant. Special thanks to Dieu Donné, New York, NY.
---
---
Contact:

Phone:

828.253.3227