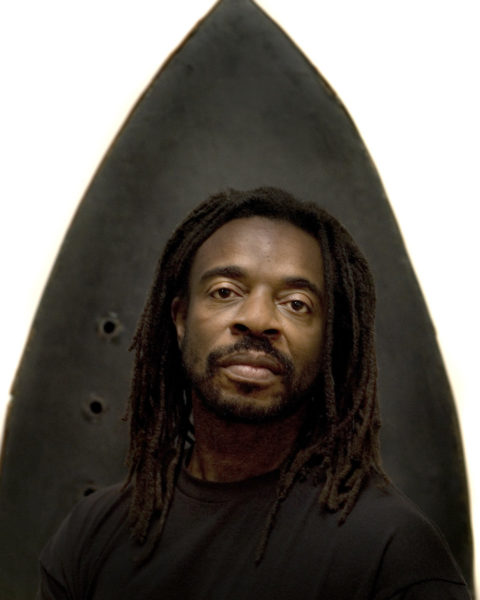 Willie Cole: Black Art Matters – VIRTUAL
Artist Willie Cole joins Popcorn Custom Products' David Graveen and Museum staff on this year's Museum Store Sunday to discuss Cole's work and the launch of his line of Black Art Matters merchandise. All attendees are entered to win a print signed by the Artist!
Black Art Matters is an affirmation of the importance and presence of Black art socially, academically, culturally, and institutionally. It both teaches and celebrates the Black artist's contribution to the human experience. Popcorn has launched a new initiative to partner with today's best artists to create and bring engaging merchandise into the museum store marketplace.
Black Art Matters t-shirts and merchandise are available for purchase in the Museum Store and online. Exclusively on November 29, all Black Art Matters items are 10% off! As always, 10% of the proceeds from sales of Black Art Matters merchandise is donated to Wells Bring Hope, whose mission is saving lives with safe water.
About Artist Willie Cole
Cole's artistic rise began in the late 1980s with his adaptations of American consumer objects (like irons), mostly found in Newark, into traditional African, artistic forms, and artifacts of belief. He has become best known for his assembled, mixed-media sculptural works,  paintings, and drawings made of iron scorch-marks. Cole's art is in the permanent collection of over 40 major museums, including the Asheville Art Museum, Asheville, NC; the Metropolitan Museum of Art, New York City; the High Museum of Art, Atlanta, GA; the National Gallery of Art, Washington, DC; The Museum of Modern Art, New York City; and the Newark Museum of Art, Newark, NJ.
In Conversation
Hear from and interact with artists, experts, filmmakers, performing artists, poets, writers, and other special guests. To add your name to our In Conversations mailing list, click here or call 828.253.3227 x133.
Contact:

Phone:

828.253.3227