Border Cantos | Sonic Border
Richard Misrach | Guillermo Galindo
Dates:
July 22–October 24, 2022
Location:
Appleby Foundation Exhibition Hall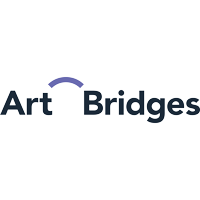 Border Cantos | Sonic Border, a unique collaboration between American photographer Richard Misrach and Mexican American sculptor and composer Guillermo Galindo, uses the power of art to explore and humanize the complex issues surrounding the Mexican-American border through a transformative and multi-sensory experience.
Misrach, who has photographed the border since 2004, beautifully captures landscapes and objects, including things left behind by migrants. His large-scale photographs, along with grids of smaller photos, highlight issues surrounding migration and its effect on regions and people, and also introduce a complicated look at policing the boundary.
Responding to these photographs, Galindo fashioned sound-generating sculptures from items Misrach collected along the border, such as water bottles, Border Patrol "drag tires," spent shotgun shells, ladders, and sections of the border wall itself. The sounds they produce give voices to people through the personal belongings they have left behind. The composition embraces the Pre-Columbian belief that there was an intimate connection between an instrument and the material from which it was made, with no separation between spiritual and physical worlds. Based on the Mesoamerican Venus calendar, Sonic Border plays for a total of 260 minutes and is separated into 13 cycles of 20 minutes. Within these cycles, the instruments play in small groups of two or more, or all together as an orchestra.
Presented in English and Spanish, Border Cantos | Sonic Border offers perspective on the challenges of migration, inviting us to bridge boundaries. When experienced as a whole, the images, instruments, and emanating sounds create an immersive space in which to look, listen, and learn about the complicated issues surrounding the Mexican-American border. While the artists do not seek to provide solutions to these issues, they do provide insight into a place where most people have never ventured, creating a poignant connection that draws on our humanity.
Border Cantos | Sonic Border is organized by Crystal Bridges Museum of American Art, Bentonville, Arkansas. Support for the national tour of Border Cantos | Sonic Border is provided by Art Bridges.
Sensory note: This exhibition contains an immersive sound experience that varies in loudness and occasionally produces sudden noises. Noise-canceling headphones are available for checkout at the welcome desk. Learn more about accessibility at the Asheville Art Museum here. 
Selected works from the exhibition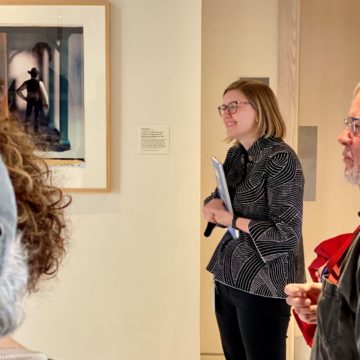 Group Tours
Groups of students or adults are invited to schedule a tour of the Museum's Collection or special exhibitions. Our inquiry-based group visits, led by volunteer docents or Museum staff, challenge visitors to hone their observation skills.
Learn More