Huffman Gifts of Contemporary Southern Folk Art
Dates:
April 7, 2021–January 17, 2022
Location:
Judith S. Moore Gallery
Allen & Barry Huffman have been collecting contemporary Southern folk art for the past 40 years. Both collectors are originally from the South, and their journey together has led them around the southeastern United States, from Florida to Alabama to their hometown of Hickory, NC. In each place, they formed bonds with regional artists and learned first-hand the narratives of each artwork. Within their collection are subsets of folk art including self-taught artists driven to share their messages, crafts for the tourist market, and Southern pottery. The guiding principle evident throughout their collection and the generous donation of contemporary Southern folk art that they've gifted to the Asheville Art Museum is the story told by each of these artists through their artworks.
This exhibition is organized by the Asheville Art Museum and curated by Whitney Richardson, associate curator.
Selected works from the exhibition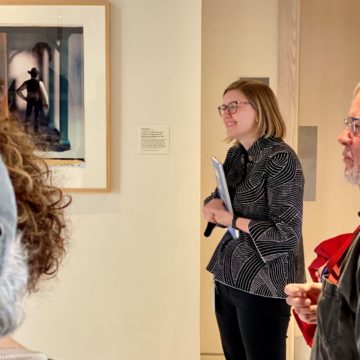 Group Tours
Groups of students or adults are invited to schedule a tour of the Museum's Collection or special exhibitions. Our inquiry-based group visits, led by volunteer docents or Museum staff, challenge visitors to hone their observation skills.
Learn More