Muddying the Waters
Exploring Traditions in North Carolina Clay
Location:
Debra McClinton Gallery
This exhibition of ceramics explores the movements and connections of makers as a way to push boundaries of regionality and tradition while highlighting the richness and complexity of makers and practices around North Carolina. Curated by Curatorial Fellow (and former Windgate Curatorial Intern) Sarah Kelly.
Selected works from the exhibition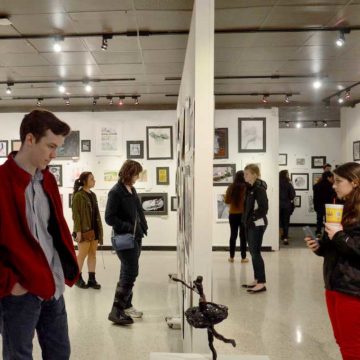 Group Tours
Groups of at least 10 students or adults are invited to schedule a tour of the Museum's Collection or special exhibitions. Our inquiry-based group visits, led by volunteer docents or Museum staff, challenge visitors to hone their observation skills.
Learn More