Question Bridge
Black Males
Dates:
October 7, 2020–August 30, 2021
Location:
Multipurpose Space
Question Bridge: Black Males is a project that explores critically challenging issues within the African American male community by instigating a transmedia conversation among Black men across geographic, economic, generational, educational, and social strata of American society. Question Bridge provides a safe setting for necessary, honest expression and healing dialogue on themes that divide, unite, and puzzle Black males today in the United States.
Question Bridge originated in 1996, when artist Chris Johnson (born 1948) was looking for a way to use new-media art to generate meaningful conversation around class and generational divisions within San Diego's African American community. Mediated through the lens of a video camera, 10 members of the Black community were provided a format to openly express their deeply felt beliefs and values through candid question-and-answer exchanges. None of the questions or answers were prompted. Over the course of four years, Johnson, along with fellow artists Hank Willis Thomas (born 1976), Bayeté Ross Smith (born 1976), and Kamal Sinclair (born 1976), traveled the nation collecting questions and answers from over 150 Black men in eight cities (New York, Chicago, Oakland, San Francisco, Birmingham, Atlanta, New Orleans, and Philadelphia) that comprise a video catalog of 1,500 exchanges. Within this extended community, surprising insights and new possibilities for witnessing our common humanity emerge.
Question Bridge: Black Males is a fiscally sponsored project of the Bay Area Video Coalition—a 501(c)(3) not-for-profit organization—and supported in part by a grant from the Open Society Institute: Campaign for Black Male Achievement, the California Endowment, the Ford Foundation, the Tribeca Film Institute, the LEF Foundation, the Center for Cultural Innovation, the Nathan Cummings Foundation, and the California College of the Arts. The project was supported by the Sundance Institute's New Frontier Story Lab.
Learn more: questionbridge.com
Selected works from the exhibition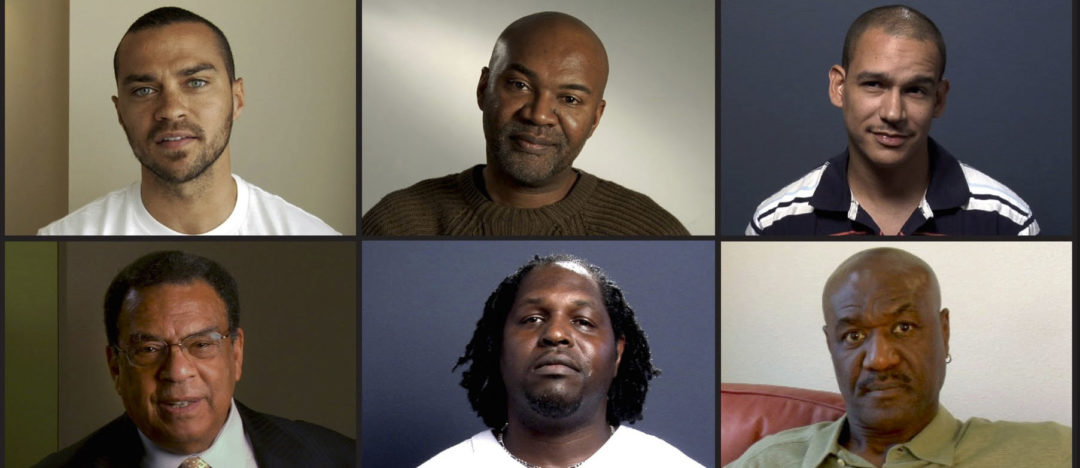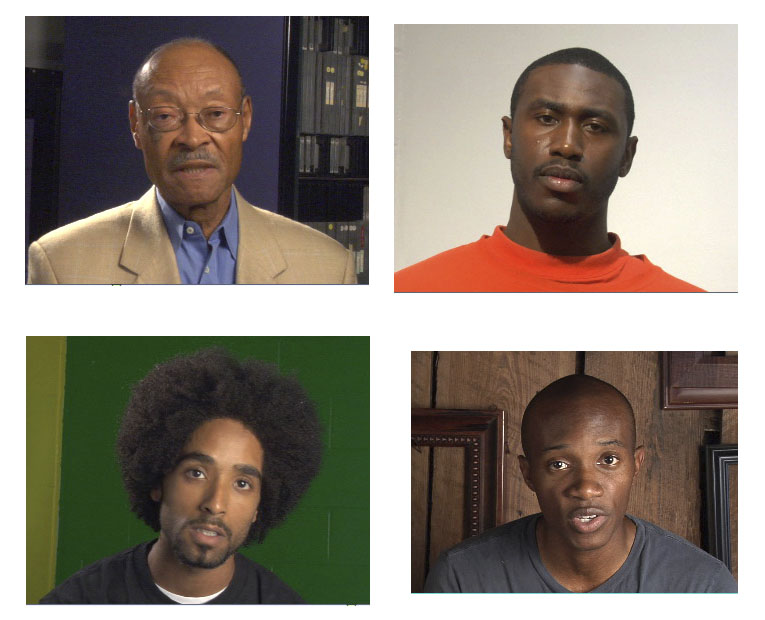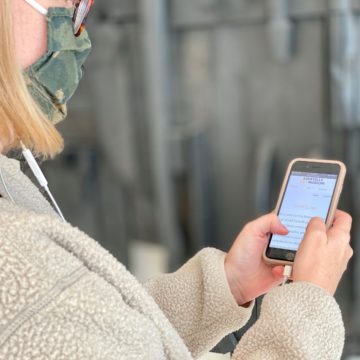 smARTguide
Our new smARTguide is like having a docent in your pocket! The smARTguide is a great way to learn more about artists, artworks, and exhibitions in our galleries. It complements information found in wall text, and also provides suggestions for looking and discussion.
smARTguide