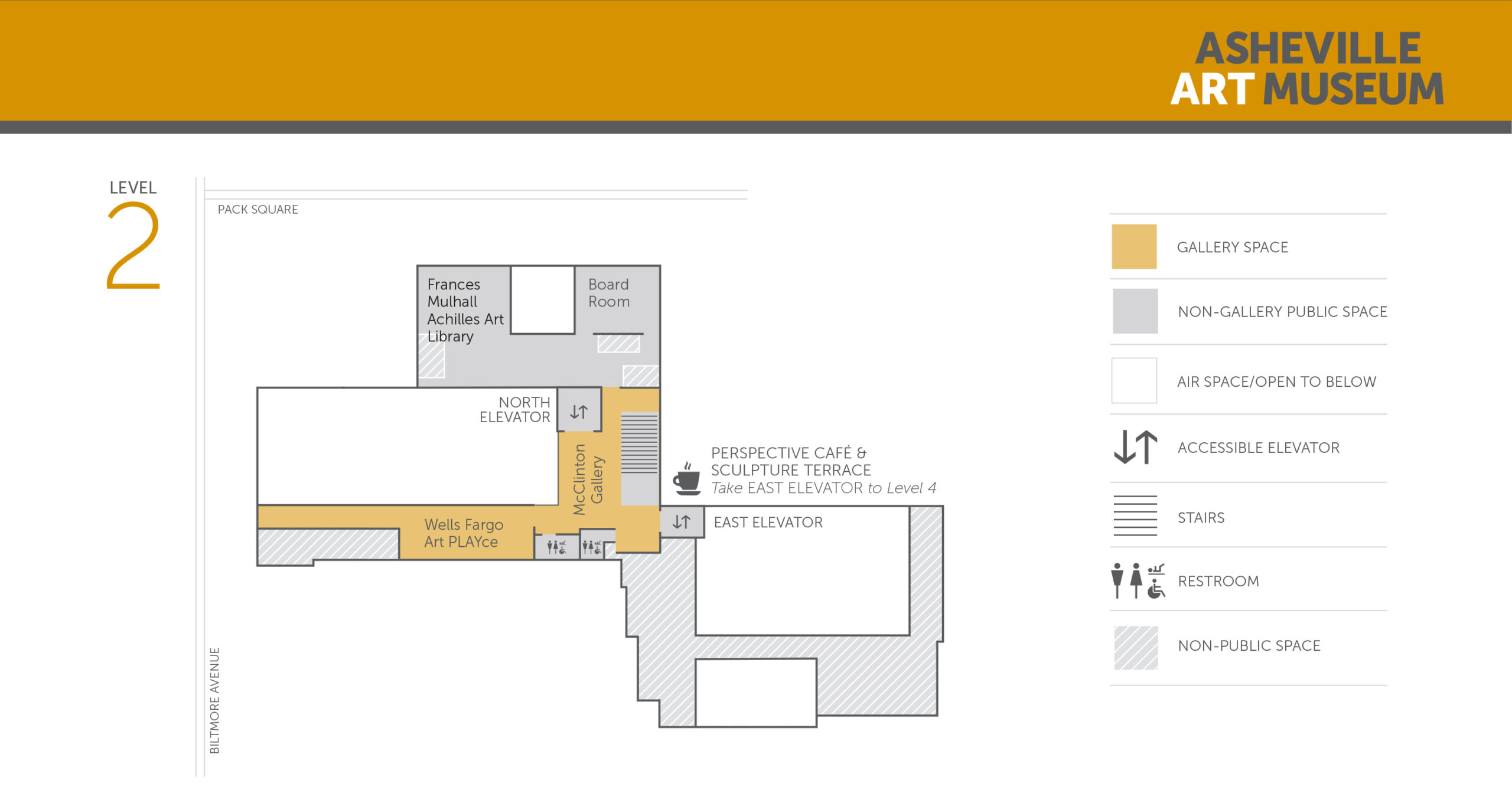 Debra McClinton Gallery
Natural Collector: Gifts of Fleur S. Bresler
Noted contemporary craft collector Fleur S. Bresler has generously donated from her craft collection to the Asheville Art Museum over the years and her gifts reflect her strong interest in wood-based art and themes of nature. This exhibition highlights artworks that consider the natural element from which they were created or replicate known flora and fauna in unexpected materials.
On View through September 11, 2023.
Wells Fargo Art PLAYce
The Wells Fargo Art PLAYce is a creative space for everyone to play and learn together. Visitors of all ages can move and explore freely, sit and enjoy a book, experience a variety of interactive works created by regional artists, and make art of their own—a perfect place to disconnect from the outside world. Open during Museum hours.