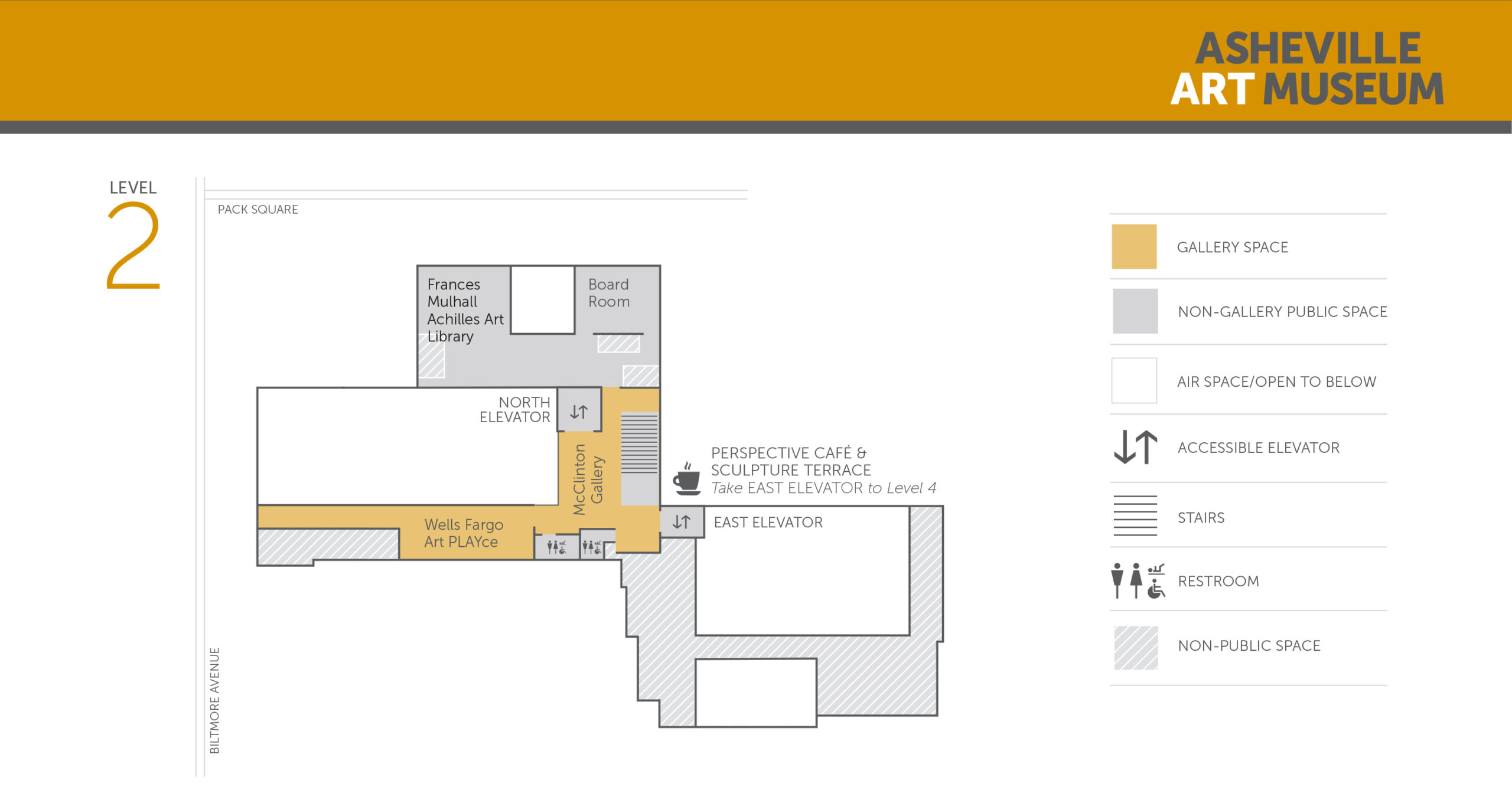 Debra McClinton Gallery
Counter/Balance: Gifts of John and Robyn Horn
Counter/Balance: Gifts from John and Robyn Horn presents important examples of contemporary American craft, including woodworking, metalsmithing, fiber and pottery by renowned American artists Albert Paley, Hoss Haley, Kari Lonning, Stoney Lamar, Mary Merkel-Hess, Dorothy Gill Barnes, Kay Sekimachi, Bob Stocksdale, and many others.
On view through July 29, 2024.
Wells Fargo Art PLAYce
The Wells Fargo Art PLAYce is a creative space for everyone to play and learn together. Visitors of all ages can move and explore freely, sit and enjoy a book, experience a variety of interactive works created by regional artists, and make art of their own—a perfect place to disconnect from the outside world. Open during Museum hours.