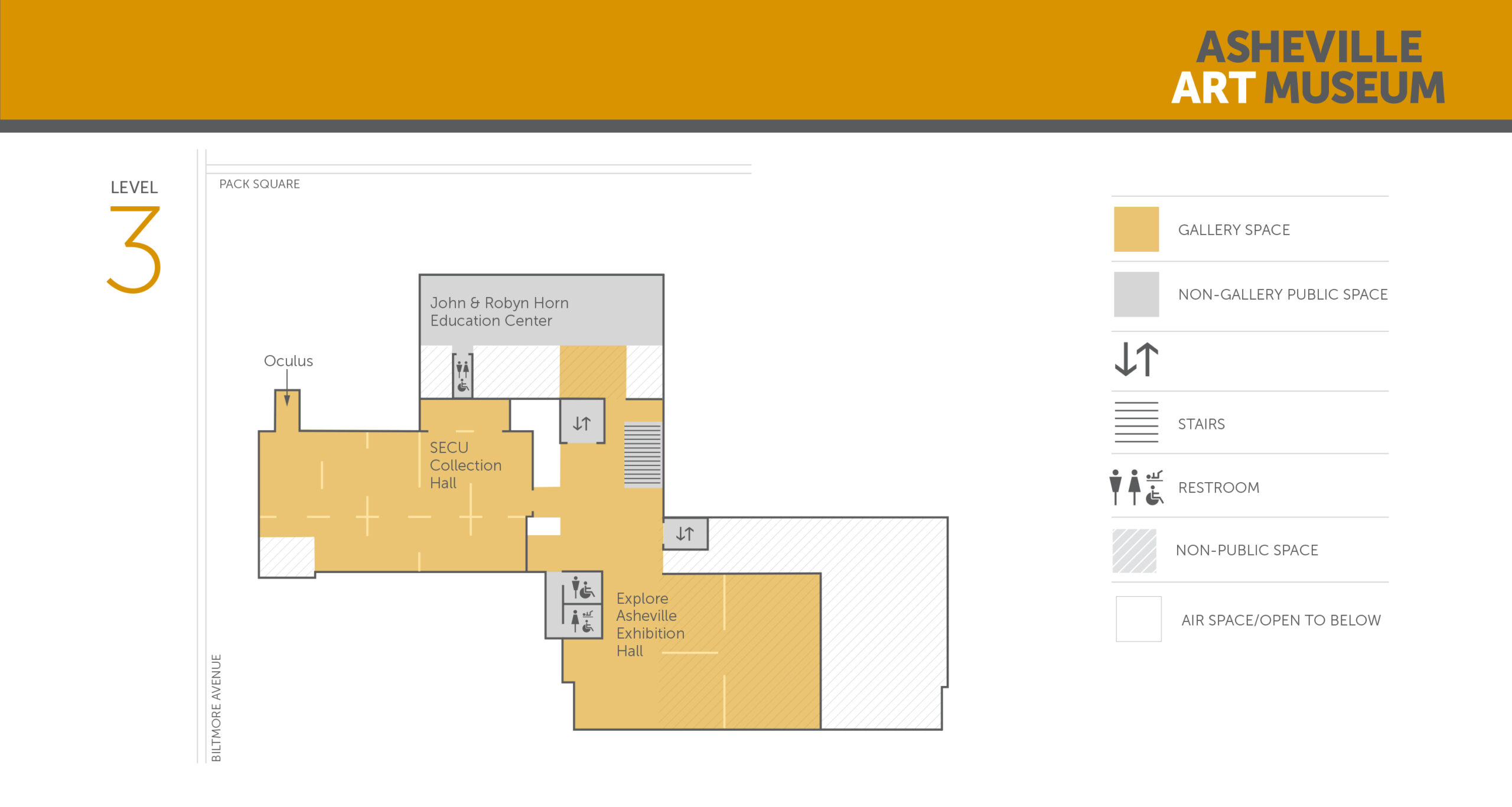 Explore Asheville and Judith S. Moore Gallery
Rebel/Re-Belle | Exploring Gender, Agency, and Identity
Rebel/Re-Belle combines works, primarily by women, from the Asheville Art Museum and Rubell Museum's collections to explore how the 20th and 21st centuries are defined by movements to uplift the voices of the otherwise silenced and give agency to authentic expression. Artists working in the United States have created artworks in support of and in response to these activist movements, including the Civil Rights Movement, feminist movements, and movements for lesbian, gay, bisexual, trans, and queer (LGBTQ) rights.
On View through January 16, 2023.
SECU Collection Hall
Intersections in American Art
One of two inaugural exhibitions is Intersections in American Art, the major reinstallation and reinterpretation of the Museum's Collection in a much-enlarged gallery space. A national team of scholars and experts in the field worked with the Museum to develop this new interpretation and exhibition installation.