Looking for some new ways to fill your days at home? The Asheville Art Museum Store offers dozens of items for kids (and kids at heart) that connect to our Collection and special exhibitions. These games, activities, and projects also make great gifts to show that special someone you're thinking of them during these crazy times. Here's a round-up of our personal favorites:
Doodle on it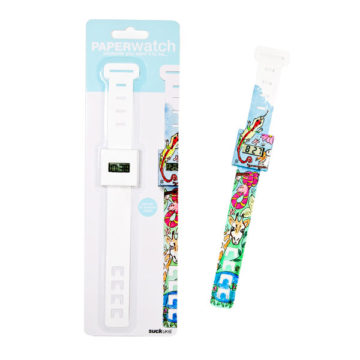 A paper watch sounds improbable, but not only does this surprisingly durable digital timepiece actually function, you can decorate it any way you like—markers, stickers, crayons, collage, you name it. Buzzfeed named it one of the 31 most Unusual Gifts to Give a Design Lover. See how creative you can get!  $14.99
Other doodle faves: Butterfly Bag Doodle Kit, Meal Fun Placemat Doodle Kit, Adonna Khare Coloring Book.

Art Kits
Djeco's Painting Oh! It's Magic kit has everything a budding artist needs and a parent loves. The masking tape and paint set includes all materials (even a tablecloth), non-toxic paints, and easy-to-follow instructions. $29.99
Other art kit faves: Animal Tracks Finger Painting Kit, Collages So Pop
DIY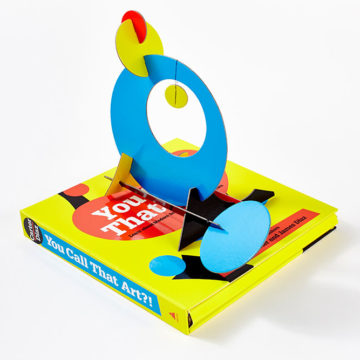 You Call That Art?! takes pop-up books to another level. Learn all about modern sculpture and then make your own! $24.95
Other DIY faves: Make Your Own Tambourine, Forest Fauna DIY Kit
Games & Activities
We could all use some extra wonder in our lives these days, which is why we are so in love with this rainbow maker (that and its amazing solar-powered design). Kids—both two and four-legged—will be in awe of any rainbow-filled room. $36
Other Game & Activity faves: Guess the Artist, I Heart Museums Activity Book, The Big Sticker Book of Birds
Puzzles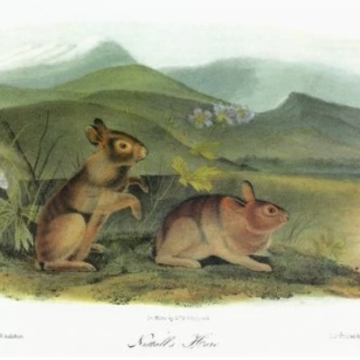 There's nothing like a good puzzle to bring a household together and get you through the day (or several days if your family isn't puzzle-inclined like mine). This Audubon Hare Puzzle packs 1000 pieces for those seeking a challenge. Get this one for yourself ($27) and the Audubon Grey Fox Puzzle for your puzzle-master-in-training for only $5!
To learn about the person behind these puzzles, check out the exhibition A Telling Instinct: John James Audubon & Contemporary Art.
Other Puzzle faves: Abracadabra Gallery Puzzle, Audubon March Shrew Puzzle
Just like art, shopping is subjective. What are your favorite art activities and kits? Please share with us!
Contributed by Communications Manager Lindsey Grossman.