Asheville, NC—The Asheville Art Museum is pleased to announce that people world-wide can now explore more of the Museum's diverse Collection of 20th- and 21st-century American art online from the comfort of their homes, on the go with their smart phones, or from their favorite coffee shop.
"This was a massive undertaking, and it's a tremendous accomplishment," says Executive Director Pamela Myers. "I cannot express my gratitude to the Museum's talented curatorial team. They've dedicated so much time, energy, and thought to enable these artworks to be experienced and enjoyed on an easily accessible, international platform."
To date, the curatorial team has meticulously digitized approximately 20 percent of the Museum's Collection and uploaded it to the online database. "Our evolving Collection has grown to nearly 7,500 works, with 1,500 of them already available online," says Associate Registrar and Project Lead Chris Whitten. "We've already devoted several years to reach this point in the process," he says, "and plan on regularly adding hundreds more each quarter until the entire Collection is online."
A Robust, Expanding Collection 
Associate Curator Whitney Richardson says the Museum's Collection has experienced dramatic growth in the past five years. In fact, it has almost doubled in size and keeps expanding. "Like most museums, we have more art in our Collection than we can show at any one time. With the Collection growing at the rate that it is, this digital platform allows us to share more of what is in our holdings.
"With our Collection online, the Museum is able to touch a much broader audience—increasing education, access, and engagement. It also enables us to better meet our mission of transforming lives through art."
Another advantage, Richardson adds, is that more fragile works of art can be kept safe by limiting their handling and exposure to light.
Several Ways to Search  
The user-friendly online database allows visitors to explore the Museum's vast Collection in several ways. One can browse works by artist, previous exhibitions, keywords in the title or description, and highlights based upon a common theme.
Highlights are organized by the medium the artworks were created in, such as paintings, sculptures, glass works, photography, and textiles. Others link works by artists with similar backgrounds or communities. "One of our top priorities when selecting works to bring into the Collection and share with our visitors is to ensure we've included artists with diverse backgrounds and lived experiences," says Assistant Curator Hilary Schroeder. "We've created highlights linking BIPOC artists, LGBQT+ artists, and Indigenous American artists.
"We also showcase many noteworthy artists from the Appalachian and Western North Carolina region, including highlighted selections from the Black Mountain College (BMC) Collection. BMC was a hub of American cultural innovation whose faculty and students included some of the greatest artists and thinkers of the mid-20th century."
Our Gallery Assistants Can Be Your Guides 
Museum goers who tour the modern, 54,000-square-foot facility in person can also take advantage of this new online resource. "Our Gallery Assistants (GAs) now carry iPads to share the depth of our Collection with curious visitors," says Whitten. "For example, if a patron is interested in a particular artist, the GA can access and share information about the artist's biography, works held within our Collection, and whether any of these works are currently on view in one of our galleries."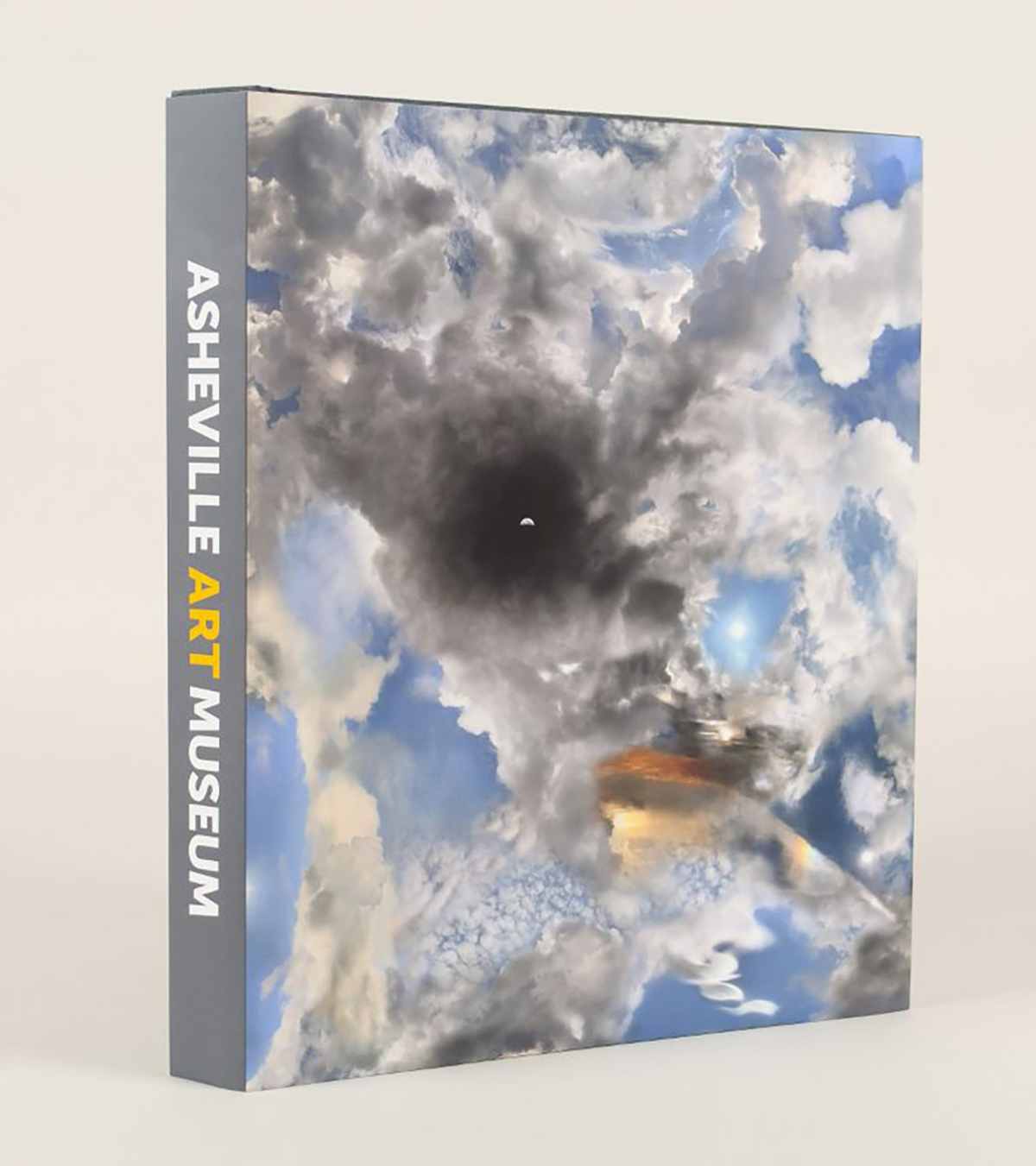 Sometimes a Book is Best 
The genesis of the Museum's online Collection was this year's publication of Asheville Art Museum: An Introduction to the Collection. This stunning, major catalogue was the first published by the Museum and highlights the Museum's Collection of American art from 1860 to the present. As an introduction, it acknowledges both the depth of the Collection as it currently stands and its continued growth. The Collection includes regionally and nationally significant paintings, drawings, prints, photography, sculpture, craft, and decorative arts. It also includes focal collections of works by members of the Eastern Band of Cherokee Indians, Appalachian historical and contemporary work, the work of Black Mountain College artists, traditional and contemporary studio craft in various media, and regional architectural drawings. Explore its 296 pages featuring more than 220 images paired with scholarly interpretation and generously illustrated essays. The book is available in both hard- and soft-cover copies at the Museum Store and online at: Shop.AshevilleArt.org.
Thanks to Our Generous Benefactors 
Major support for both the online and print Collection is generously provided by the Henry Luce Foundation. These projects are also funded in part by an award from the National Endowment for the Arts; an award from the National Endowment for the Humanities; a Digitizing Hidden Collections grant from the Council on Library and Information Resources; and by North Carolina Humanities, the state affiliate of the National Endowment for the Humanities.
# # #