Exhibition on view through October 24, 2022
Contact us for images or more info.
Asheville, N.C.—Border Cantos | Sonic Border is a unique collaboration between American photographer Richard Misrach and Mexican American sculptor and composer Guillermo Galindo, using the power of art to explore and humanize the complex issues surrounding the Mexican-American border through a transformative and multi-sensory experience.
Misrach, who has photographed the border since 2004, beautifully captures landscapes and objects, including things left behind by migrants. Galindo, in response to these photographs, has fashioned sound-generating sculptures from items Misrach collected along the border, such as water bottles, Border Patrol "drag tires," spent shotgun shells, ladders, and sections of the border wall itself. His musical composition embraces the Pre-Columbian belief that there was an intimate connection between an instrument and the material from which it was made, with no separation between spiritual and physical worlds.
Presented in English and Spanish, Border Cantos | Sonic Border offers perspective on the challenges of migration, inviting us to bridge boundaries.
When experienced as a whole, the images, instruments, and emanating sounds create an immersive space in which to look, listen, and learn about the complicated issues surrounding the Mexican-American border. While the artists do not seek to provide solutions to these issues, they do provide insight into a place where most people have never ventured, creating a poignant connection that draws on our humanity.
"Border Cantos | Sonic Border offers reflection and contemplation on what migration and borders mean both in terms of the United States-Mexico border on a political level and how borders affect individuals on a personal level," says Hilary Schroeder, assistant curator. "The combined auditory and visual experience presented in the exhibition provide entry points that are likely new for many of our visitors to these conversations. This exhibition, through the efforts of program manager Byron Tenesaca and community committee members, Juan Sanchez Martinez, Geny Hernandez, Dulce Miriam Porres, Ana Mayra Aguilar, and Abel Gonzalez, will be richly enhanced through bi-lingual tours and programs, in-gallery activities, and stories from our community."
This exhibition is included with general admission to the museum. Learn more and purchase tickets at ashevilleart.org.
Border Cantos | Sonic Border is organized by Crystal Bridges Museum of American Art, Bentonville, Arkansas. Support for the national tour of Border Cantos | Sonic Border is provided by Art Bridges.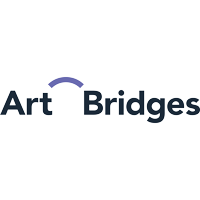 ###