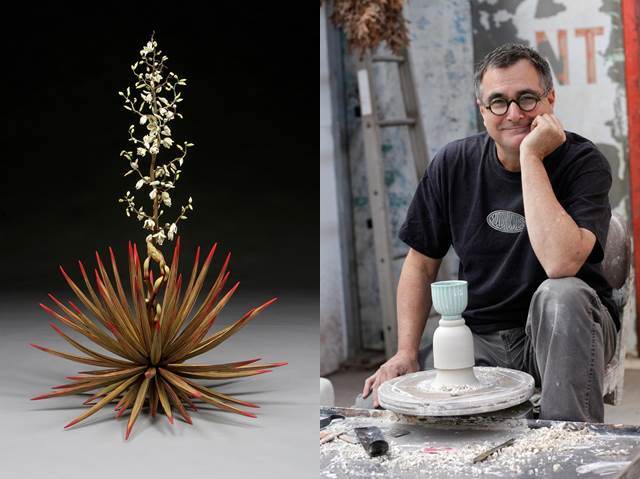 Charlotte, NC
Join us for a day trip to Charlotte, NC, to enjoy a day filled with contemporary art and craft, good food, and great company! Start the day at the Mint Museum Uptown with WNC artist Michael Sherrill, as he guides us through the current retrospective exploring his 40+ year career and contributions to art, craft, and design. Sherrill's delicately rendered sculptures in clay, glass, and metal elicit a sense of wonder and help viewers see the natural world with fresh eyes. After a tasty lunch at Fin & Fino, discover the Harvey B. Gantt Center for African American Arts + Culture's current exhibitions of Hank Willis Thomas's work. What We Ask Is Simple depicts protests and the direct actions of 20th-century social movements such as the Civil Rights Movement, women's suffrage, the American Indian movement, and the Stonewall riots, whereas Question Bridge: Black Males is a unique, immersive trans-media discussion in which African American men from across the country pose and address thought-provoking questions about the obstacles they encounter.
Space is limited. For more information or to register, click on the link above or call 828.253.3227 x122.
Art Travels
The Museum offers a variety of art excursions domestically and abroad, as well as local and regional day and overnight trips designed to enhance Museum Members' and visitors' experiences with inspiring, contemporary art. Our Art Travels program is very popular, and trips often sell out quickly! If you would like to receive more information about upcoming trips as soon as available, click here to be added to our mailing list or call 828.253.3227 x124.
Contact:

Phone:

828.253.3227