Art inspires, enriches, and enlivens us; it gives hope for the future and reminds us of our shared humanity. We are grateful to the individuals, corporations, and foundations that support the Museum with generous donations and memberships throughout the year.
Endowment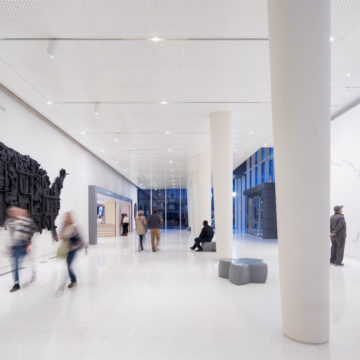 A gift to the endowment is a lasting investment in the Museum's vision to transform lives through art. Building sustaining funds for the Collection, exhibitions, and programming helps to ensure the Museum's continued impact in our community, now and in the future.
Annual Fund/General Donations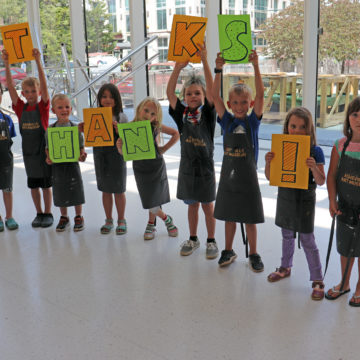 Our Annual Fund campaign is divided into Fall and Spring Appeals, which raise funds to provide much needed support for our daily operations and programs. We believe the arts make a difference in our community. A gift to the Annual Fund allows us to continue to provide meaningful art, education, and experiences to the people of Western North Carolina and the many visitors to our region.
Memorials & Honoraria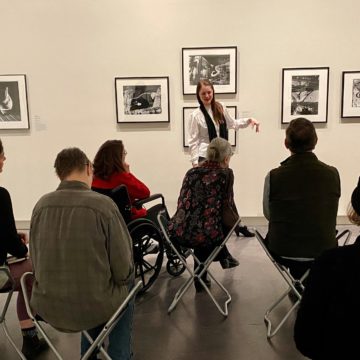 Honoring a friend or loved one with a donation serves as a tribute to their memory or to recognize a special occasion, helping to celebrate them through art. Any donation to the Museum can be made in memory or in honor of someone special. An acknowledgment of your gift will go to your loved one or their family.
Planned Giving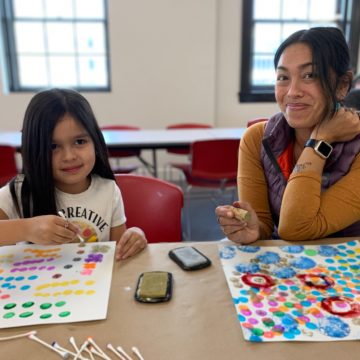 Planned gifts can include bequests, charitable trusts, gifts of retirement-plan assets, gifts of life-insurance policies, and gifts of real estate or tangible property. We would be delighted to work with you and your advisors to structure a gift that best fulfills your philanthropic goals. Contact our director of finance & giving for more information.
More Ways to Give
Charitable Distribution and More
As we approach the end of the year, it's a great time to consider the tax benefits of a charitable contribution to an organization like the Asheville Art Museum. If you are 70 ½ or older as of January 1, 2021, and not using your IRA Required Minimum Distribution (RMD) for your living expenses, you can reduce your taxable income by making an IRA Qualified Charitable Distribution (QCD) to the Museum. Alternatively, a gift of stocks or other securities to the Museum can increase both your tax deductions and the value of your gift to us. Either of these contributions can be applied to your membership—ask your financial advisor for more information about these year-end options.
In-Kind Gifts
Supporting the Museum through the donation of goods or services is a wonderful way to contribute to the success of all aspects of the Museum. Contact us if you are interested in donating in kind.
Gifts of Art
The Museum welcomes gifts of art that may be donated during your lifetime or by bequest. Please visit our art inquiries page if you are considering donating a work of art to the Museum. The process of reviewing your offer may take several weeks, and we are not able to reply to every submission.
Become a Member
As a Member of the Museum family, you get a variety of exciting benefits and the pride of knowing you support a vibrant arts community. All membership levels include unlimited annual access to our galleries, rooftop Café, and sculpture terrace. For more details on Member levels and benefits, visit our membership page.
2022 DONORS
The generosity of individuals, corporations, and foundations, as well as local, state, and federal government support, enables the Museum to serve WNC residents and our many visitors with innovative educational programs for young people, an active schedule of adult educational programming, and spectacular exhibitions to engage all age groups and diverse communities. Thank you to all of the Museum's donors who supported the Museum's exhibitions, Collection, education programming, and operations.
Our Annual Donor Wall reflects all financial gifts received in support of Museum exhibitions, collections, education programming, and operations.
$100,000 +
Scott B. & Annie P. Appleby Charitable Trust
Institute of Museum & Library Services
National Endowment for the Humanities
Windgate Foundation

$50,000 +
Kevin Click & April Liou
Soloviev Group

$20,000 +
Art Bridges Foundation
Jane Bramham & Cam Collins
Robert & Mercedes Eichholz Foundation
Vito Lenoci
Midgard Foundation
Frances Myers
Russell & Ladene Newton
North Carolina Arts Council
Jim Peterson & Julia Calkins Peterson
Jim & Bitsy Powell
Rick & Maggi Swanson

$10,000 +
Arts AVL
Bob Benites & Michael Teaford
Blue Ridge National Heritage Area
Blumenthal Foundation
Nat & Anne Burkhardt
Joey Gigliotti
Steven Gigliotti
Joe & Jill Lawrence
Maurer Family Foundation
Bret McAllister & Gary Greener
Butch & Kathy Patrick
Provident Benevolent Foundation
Paul & Cherry Lentz Saenger
Susan Bailey Turner
Walnut Cove Members Association
Olivia & Gary Zahler

$5,000 +
Bank of America
Danielle Bernstein
Ed Bresler
Fleur S. Bresler
Brenda Brown
Carolyn & Orville Coward
Linda & John Davies
Peter & Jasmin Gentling
Michael & Kay Goodman
Mary Hagood
Susan Holden
Nancy Holmes
Joel Adams & Associates, Inc.
North Carolina Humanites Council
State of North Carolina
Colin Tuthill & Jolyon Helterman
Judy Upjohn

$1,000 +
Anonymous
David & Sydney Atkinson
AAMD Educational Foundation
Joel & Marla Adams
Cathy Adelman
American Institute of Architects – Asheville
Lin Andrews
Jordan Avants
Rodgers & Bess Baird
Robert & Audrey Bayer
Beattie Foundation
Steven Bennett
Claudia & Dennis Berman
Karen Keil Brown
Tom Butler & Marilyn Laufer
Nicholas & Christi Butts
Bob & Ellen Carr
Carter, P.C.
Chris Cavanaugh
Ryan & Jessica Coffield
George & Kathy Dambach
Paula Dawkins & Carol Schneidewind
Bob & Carol Deutsch
Bill Dorfman & Lynn Kochanek
Rick & Bridget Eckerd
Beverly Edgell
Ron & Nancy Edgerton
Nabil El Jaouhari
Tyler Emerson-Dorsch & Brook Dorsch
Bolling Farmer
John & Eloise Foster
Frank & Mary Lamberson Foundation
Judith Galloway
Stephanie Greiner & Bryan Smith
Judith Hamill
Andrew & Hathia Hayes
Frederick Heath & Merrily Orsini
Hannah & William Heedy
Marsha Ralls-Hershman & Michael Hershman
Bruce & Leigh Ann Johnson
Sandy & Brion Johnson
Jon & Ann Kemske
Bonnie & Stephen Knox
Jim & Mary Kirby
Delphia Lamberson
Lawrence Holt Jr. Fund
Nancy Lilly & Marie-Odle Froment
Donna & Ivan Marcotte
Rick & Carole Marcotte
Masters Architecture
Brian & Gail McCarthy
Raymond & Sue McClinton
Hugh & Carol McCollum
Chris & Sharlene McGraw
Robert & Karen Milnes
James & Judith Moore
Pamela L. Myers
Cheryl Newman & Charles Wise
Pat Phillips & Mike Wang
Gina Phillips
Mary Ellen & Len Porter
Mary L. Powell
Rob Pulleyn
R&M Foundation
Charles & Jennifer Riner
Jim & Sue Rishebarger
Miryam Rojas
Heather Russell & Chuck Baldisweiler
Jim Samsel & Kim McGuire
Gloria Schulman
Waid & Babbie Shelton
Marsha & Michael Shlaer
Randy Siegel & Don Baker
Omari Simmons
Libby Skamfer
Sandra Kaye Smith
Ann Clarke Snell & Farley Snell
Juanita Spanogle
Lauren Steiner
Gina Trippi & John Kerr
Truist Bank
Larry Turner
Sarah Van Gunten
The Van Winkle Law Firm
Ditta Weiner
Tyler West
Janet Whitworth & Mark Whitney
Jim Wilson & Lynne Poirier Wilson

$100,000+
Art Bridges Foundation
William R. Kenan, Jr. Charitable Trust
Windgate Foundation

$50,000+
Cherokee Preservation Foundation

$25,000+
Midgard Foundation/Phillip C. Broughton, Phillip C. Broughton Jr., David L. Smith and Margaret B. Crockett
National Endowment for the Humanities
Anonymous
Jane Bramham and Cam Collins
Fleur S. Bresler
Leah R. Karpen
Russell and Ladene Newton
Richard and Maggi Swanson
Susan Bailey Turner
Steve and Frosene Zeis

$10,000+
Blue Ridge National Heritage Area
The Blumenthal Foundation
Joe and Jill Lawrence
Frances Myers
James Peterson and Julia Calkins Peterson
Francella R. Poston
James and Bitsy Powell
Paul and Cherry Lentz Saenger
Waid and Babbie Shelton

$5,000+
Bank of America/Merrill Lynch
The Beattie Foundation
Institute of Museum & Library Services
TD Charitable Foundation
The Van Winkle Law Firm
Sheila Akabas
Robert K. Benites
Joey Gigliotti
Steven J. Gigliotti
Mary G. Hagood
Susan L. Holden
James Houser, Jr. and Patricia Cox
Delphia Lamberson
Vito Lenoci
Shirley Anne McCullough
Tom Oreck
Michael J. Teaford
James D. Warlick
Olivia and Gary Zahler

$2,500+
The John F. Kennedy Center
Bernadette and Miles Bender
Carolyn and Orville Coward
Nancy Holmes
Margaret and Elwood Miles
Pamela L. Myers
James Oliver and Kendall Wright Oliver
Omari S. Simmons
George and Jill Stowe
Jim Wilson and Lynne Poirier-Wilson

$1,000+
Asheville Area Arts Council
BB&T Bank
Carolina Alliance Bank
Carter, P.C.
The Glenda G Mordan Charitable Foundation
Judy Appleton Memorial Fund
Metro Wines
Anonymous (2)
Joel and Marla Adams
Michael and Catty Andry
Alex and Jessica Bernstein
Stephen Betso
Carol and Morty Blumberg
Nathan and Anne Burkhardt
Tom Butler and Marilyn Laufer
Charlotte Cameron
Robert and Jeannette Cannon
Robert and Ellen Carr
Lee and Gene Casey
Chris Cavanaugh
Donald and Lisbeth Cooper
Mary and George Dambach
Michael and Libby de Caetani
Neal and Susan Evans
Richard and Bridget Eckerd
John and Camille Fenton
Judith Galloway
Peter and Jasmin Gentling
Darren and Marissa Green
Michael and Kay Goodman
Ray and Thom Griffin
Judith Hamill
Frederick Heath and Merrily Orsini
Allen and Barry Huffman
Bruce and Leigh Ann Johnson
Sandy and Brion Johnson
Jonathon and Ann Kemske
Kenneth Kotara and Michelle Lappas Kotara
Tom and Nancy Maher
Brian and Gail McCarthy
Raymond and Susan McClinton
Robert and Karen Milnes
Ladd and Virginia Painter
Herbert and Kathy Patrick
Mack Pearsall
H.L. and Mary Ellen Porter
Mary Louise Powell
Rob Pulleyn
Charles and Jennifer Riner
Jim Samsel and Kim McGuire
Martha Schenck
Miriam Sexton
Marsha and Michael Shlaer
Libby Skamfer
Nancy Smith
Hank and Marita Strauss
Sarah Van Gunten
Miller and Constance Williams