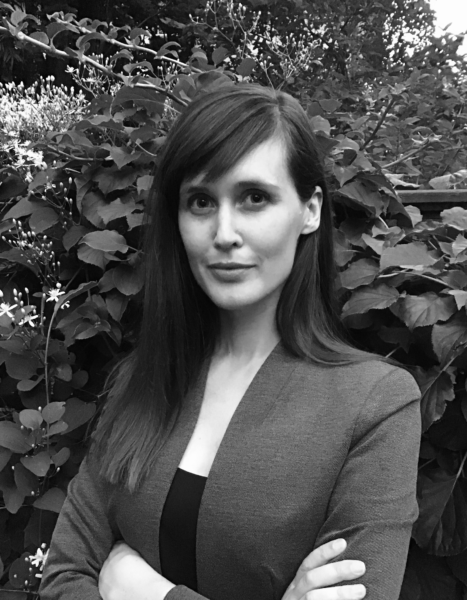 In Conversation with Emelie Gevalt: What is Folk? Museums, Markets, and the Invention of an American Art Tradition—VIRTUAL
Registration Closed
THIS PROGRAM TAKES PLACE VIRTUALLY. A ZOOM LINK WILL BE EMAILED TO YOU THE DAY BEFORE OR DAY OF THE PROGRAM.
Since its popularization in the 1920s, the term "American folk art" has been used to mean different things to different people, ranging from Americana collectors to modern artists, dealers, curators, and scholars across multiple disciplines. The genre has historically encompassed an equally broad range of objects, from carousel figures, quilts, and whirligigs to forms traditionally considered more academic, such as portraiture and landscape painting. Drawing on examples from the collection of the American Folk Art Museum, this talk will offer a glimpse into the history of a sometimes unwieldy collecting category, tracing its development in both commercial and museum contexts, from the early 20th century into the present day.
Emelie Gevalt is Curatorial Chair for Collections and Curator of Folk Art at the American Folk Art Museum in New York City. Often looking at earlier material through the lens of twentieth-century histories of collecting and collective memory, her work encompasses research interests in eighteenth- and nineteenth-century American decorative painting, portraiture, African American material culture and representation, and the Colonial Revival movement. Gevalt received her BA in art history and theater studies from Yale University and her MA from the Winterthur Program in American Material Culture. She has previously held positions at the Museum of Fine Arts, Boston and at Christie's, New York, where she was a Vice President in the Estates, Appraisals & Valuations department.
Gevalt is a doctoral candidate at the University of Delaware in the art history department, where her work has been supported by an Andrew W. Mellon Foundation Curatorial Track PhD Fellowship. Her dissertation is entitled "Unseen New England: Identity & Exclusion in Early American Art & Material Culture." Looking through the lens of race and the construction of social hierarchy, her project investigates the conflicting forces of predominantly white New England memory-making and the collective forgetting of Black and Native histories, through a trans-temporal study of some of the region's earliest images.
In support of the special exhibition American Perspectives: Stories from the American Folk Art Museum Collection join Emelie Gevalt, Curatorial Chair for Collections and Curator of Folk Art at the American Folk Art Museum for a lecture on the history of folk art as a collecting field.
In Conversation
Hear from and interact with artists, experts, filmmakers, performing artists, poets, writers, and other special guests. To add your name to our In Conversations mailing list, click here or call 828.253.3227 x133.
Contact:

Phone:

828.253.3227