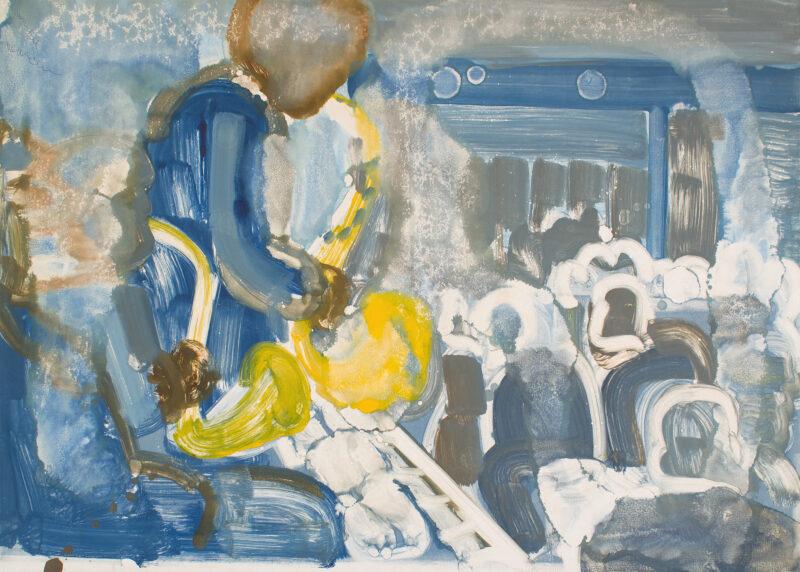 Romare Bearden: Member-Only Reception
All Museum Members are invited to join us for the reception of our new exhibition—Romare Bearden: Ways of Working. Explore the new exhibition, enjoy the ambiance of Jazz and Blues tunes inspired by the Harlem Renaissance, and a silent film about Romare Bearden throughout the evening. Wine and beverages are available for purchase at the pop-up bar.
Romare Bearden (Charlotte, NC 1911–1988 New York, NY) African–American writer and artist, is renowned for his collages. Throughout his career, he was also constantly experimenting using various techniques to achieve his artistic goals. This exhibition highlights works on paper and explores many of his most frequently used mediums including screen-printing, lithography, hand colored etching, collagraph, monotype, relief print, photomontage, and collage. Bearden's voice was so singular that it transcends his ways of working. Bearden's work reflects his improvisational approach to his practice. He considered his process akin to that of jazz and blues composers. Starting with an open mind, he would let an idea evolve spontaneously.
This exhibition is made possible in part by the Judy Appleton Fund. Many thanks to the Jerald Melberg Gallery for the loan of these important artworks, and to Mary and Jerald Melberg for their long-standing support of the arts, artists, and the Asheville Art Museum.
---
---
Contact:

Phone:

828.253.3227