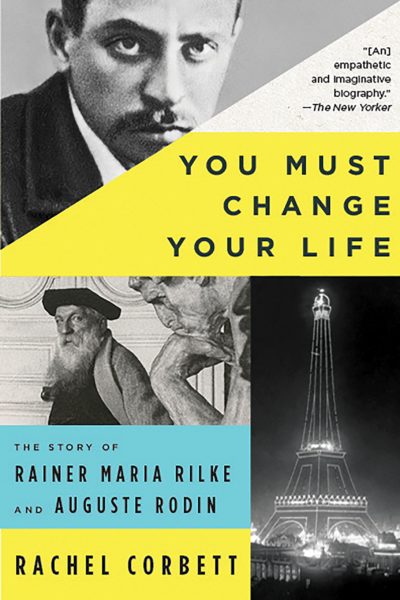 You Must Change Your Life: The Story of Rainer Maria Rilke and Auguste Rodin by Rachel Corbett – VIRTUAL
In 1902, Rainer Maria Rilke―then a struggling poet in Germany―went to Paris to research and write a short book about the sculptor Auguste Rodin. The two were almost polar opposites: Rilke in his 20s, delicate and unknown; Rodin in his 60s, carnal and revered. Yet they fell into an instantaneous friendship. Transporting readers to early 20th-century Paris, You Must Change Your Life is a vibrant portrait of Rilke and Rodin and their circle, revealing how deeply Rodin's ideas about art and creativity influenced Rilke's classic Letters to a Young Poet. Winner of the 2016 Marfield Prize.
Moderated by Judy Upjohn, touring docent.
Discussion Bound
Meeting each second Tuesday at 12pm, this monthly discussion is a place to exchange ideas about readings that relate to artworks and the art world, and to learn from and about each other. Pick up some tasty local fare at the Malaprop's Café to make the most of your midday break! Books are available at Malaprop's for a 10% discount. To add your name to our Discussion Bound mailing list, email Kristi McMillan, director of learning & engagement, or call 828.253.3227 x122.
Generous support for this program is provided by Art Bridges.
Contact:

Phone:

828.253.3227