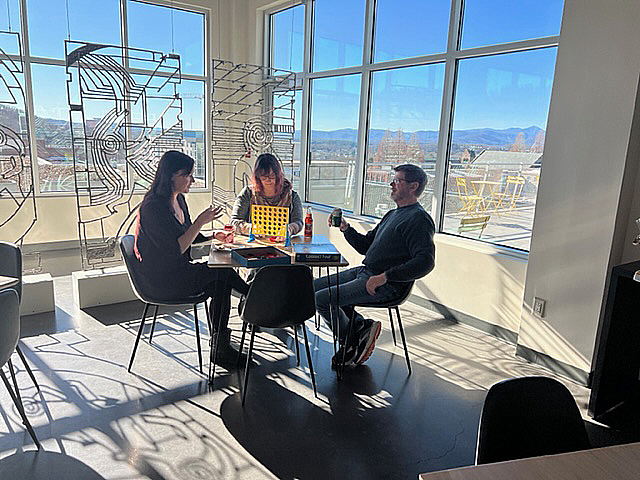 Game Day: Perspective Café
Join Us This Sunday for a Traditional Game Day. Sunday Funday the Old-Fashioned Way!
The Perspective Café is kicking off 2023 with a classic bang!  Grab your friends and join us each Sunday from 2pm to 5pm in the Perspective Café to play an assortment of board and card games. You can even bring your own favorite games from home to share with new friends.
The Perspective Cafe will be offering special snacks and cocktails including $6 local beers and ciders, and freshly popped old-fashioned popcorn to enjoy while you play and enjoy a memorable afternoon! Enjoy the galleries and then head up to the rooftop.
Contact:

Phone:

828.253.3227