*RESCHEDULED* Yoga at the Rooftop Terrace: Creative Flow Series with West Asheville Yoga
The Session on June 24 is rescheduled to July 1. Our fourth session will take place July 22.
In collaboration with West Asheville Yoga join us at the Museum's rooftop terrace for a unique Creative Flow experience that combines the beauty of art with the power of mindful movement.
All-levels are welcome. Please bring your own mat. Loose-fitting clothing is recommended. In the event of inclement weather, it will be held inside at the Museum's Atrium.
Dates and Themes:
July 1: "Fluidity" – Inspired by the mesmerizing Karen LaMonte glass sculpture, this session will guide you to move like water, embodying grace and fluidity in your practice. Led by Krista Hagman. Register.
July 8: "Synergy" – Explore the synergy of mind, body, and breath, drawing inspiration from the exhibition on Buckminster Fuller. Discover the harmonious connection within yourself. Led by Kim Drye. Register.
July 15: "Abstract Expressionism" – Dive into intuitive movement and expressive shapes, mirroring the essence of abstract expressionism in your yoga practice. Connect with your inner artist and explore the power of spontaneous expression. Led by Kim Drye. Register.
July 22: "Still Life" – Find balance between dynamic action and serene stillness as we explore the concept of still life. Experience a flow that incorporates held pauses, allowing you to delve into the depths of tranquility within movement. Led by Kim Drye. Register.
About the Instructors: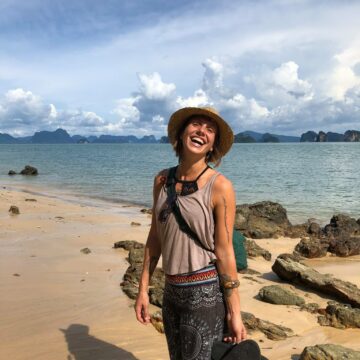 Krista Hagman (she/her) has been dedicated to the yoga practice for over 15 years. She has assisted multiple teacher training programs and continues her study of the body through complementary modalities such as Thai Massage, Body-Mind-Centering, Continuum, Contact Improv, Sound Healing, and Plant Medicine. Over the years, Krista has taught yoga in a variety of settings—from studios and assisted living centers to festivals, addiction recovery centers, youth camps, and at-home online. Come join Krista on the mat and experience the transformative power of yoga for yourself!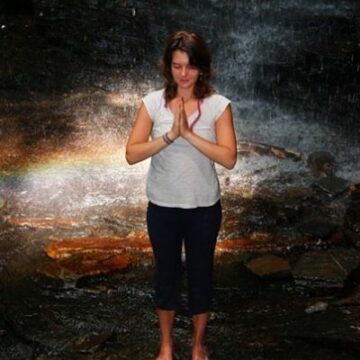 Kim Drye (she/her) is a highly experienced and skilled yoga instructor with a passion for promoting alignment, therapeutic healing, and restorative practices. She is the proud owner of West Asheville Yoga, where she leads classes and fosters a welcoming environment. Kim's teaching style revolves around themed slow flows, incorporating detailed technique and alignment breakdowns to enhance her students' understanding.
Contact:

Phone:

828.253.3227
Venue:

Address:

2 South Pack Square




Asheville

,

NC

28801

United States

+ Google Map