Modernist Design at Black Mountain College
Dates:
October 22, 2021–January 24, 2022
Location:
Explore Asheville Exhibition Hall
The experiment known as Black Mountain College (BMC) began in 1933 in the Blue Ridge Mountains of Western North Carolina. The country was in the midst of the Great Depression and headed towards World War II; budgets were low, but creativity was high. When Josef & Anni Albers emigrated from Germany to the United States, they left the Bauhaus school of art and design behind but brought with them their modern aesthetic and design prowess. As faculty leaders at BMC, they attracted well known architects like A. Lawrence Kocher and Buckminster Fuller, among others, to teach architecture and design.
Perhaps most progressive of their actions was to hire a woman, Mary "Molly" Gregory, to head the furniture workshop. An openness to creativity and a smart resourcefulness—on the part of both faculty and students (like Ruth Asawa, Albert Lanier, and Mim Sihvonen)—meant an artistic output of groundbreaking designs including architecture, furniture, ceramics, textiles, and more that has yet to be fully assessed. This exhibition highlights the Asheville Art Museum's collection of design from BMC, like the rarely seen Gregory furniture, and situates it in the context of its influences and surroundings at BMC.
This exhibition is organized by the Asheville Art Museum and curated by Whitney Richardson, associate curator. Support is provided by the William Randolph Hearst Foundation and Julia & Jim Peterson.
Selected works from the exhibition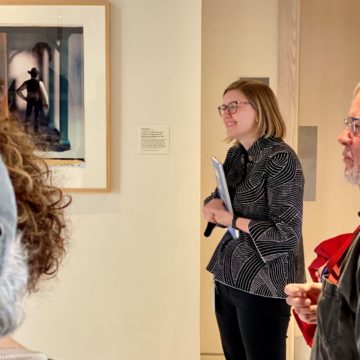 Group Tours
Groups of students or adults are invited to schedule a tour of the Museum's Collection or special exhibitions. Our inquiry-based group visits, led by volunteer docents or Museum staff, challenge visitors to hone their observation skills.
Learn More