Ernest Trova
Selections from the F.M. Manscapes Portfolio
Location:
The Van Winkle Law Firm Gallery
Ernest Trova creates in the F.M. Manscapes portfolio a world for his iconic Falling Man figure, an every-person he saw as a symbol for a person's evolution through lived experiences. Vibrant colors, geometric patterns, and repetitive forms merge to communicate a sense of movement and environment as the prints detail the Falling Man's layered journey.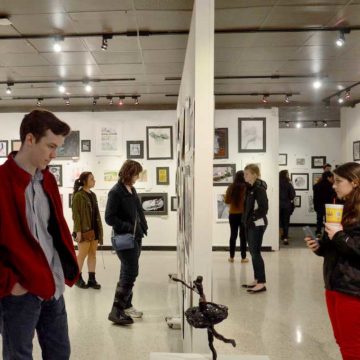 Group Tours
Groups of at least 10 students or adults are invited to schedule a tour of the Museum's Collection or special exhibitions. Our inquiry-based group visits, led by volunteer docents or Museum staff, challenge visitors to hone their observation skills.
Learn More