Fantastical Forms
Ceramics as Sculpture
Dates:
November 4, 2020–April 5, 2021
Location:
Judith S. Moore Gallery
By the 1960s there was a faction of academically trained ceramicists who had pushed pottery beyond the functional—think vases, bowls, and mugs—to become part of the world of sculpture. Those artists saw themselves as sculptors and inspired the next generation to create fantasies in clay. This exhibition highlights the Museum's Collection of sculptural ceramics, especially from the 1980s until today.
Selected works from the exhibition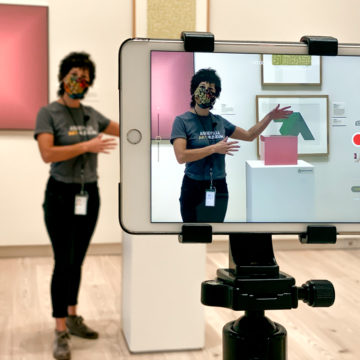 Book a Virtual Visit
Groups of students, adults, and family or friend groups with children are invited to schedule an interactive Virtual Visit to the Museum! Led by volunteer docents with Museum staff, our inquiry-based, conversational Virtual Visits introduce the Museum's galleries with a 3D tour and challenge visitors to hone their observation skills. Click to learn more about Virtual Visits for students, Virtual Visits for adults, or Virtual Visits for families.
Learn More